Geomembrane Liners are Essential for Golf Course Renovations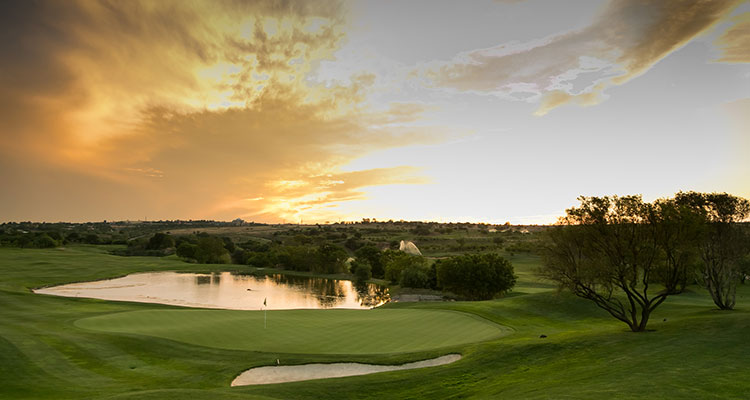 When your golf course shows signs of aging, your clients will notice. When it's time to renovate your golf course, the implementation of your projects can seem overwhelming. We've compiled a few tips to help your golf course renovations run smoothly.
Golf Course Renovations Require Geomembrane Liners
There are three main reasons to renovate your golf course: agronomic, economic, and playability. Agronomic is when your course conditions are poor. If you have below average site conditions, it means your course is showing signs of aging. Economic is when costs of maintaining the green increase and there are issues with the speed of play. Your guests will notice a decrease in the playability of your course. You will see aging in the surface contour, bunkers, and sagging in the original design. The competition to attract new players to your facility, combined with the aging of your course, may push you to remodel your golf course. Course improvements should be thoughtfully and carefully planned out. Once you start making renovations, a domino effect can happen. Once you start fixing one area, it can create problems for another. Make sure you have outlined everything that needs to be repaired because this will help you develop a plan for the entire course.
Develop a Plan
Define your goal of the renovation. Once you have an intention in place, you'll want to research your golf course. Repairs can go wrong if you don't understand your course. You might want to consider hiring a goal course architect because they'll be able to tell you what good features you have, the ones worth saving, and those you might want to replace. Ideally, you would be able to find the original goal course architect for your course, because they know the past design and may be able to properly map out its future.
Project Implementation
If you have a multi-year program, start with the simple and non-controversial phase for golfer acceptance. Being successful in the first phase is important for all-phase completion. If you don't have a multi-phase project, complete the work in one or two stages. This will disrupt the course in the short term, but over the long term, your players will be happy. When you start, be sure to perform all putting green construction and grassing work in the same season. This is so that all of the new turf is the same age. When you do it piece by piece, it can complicate the maintenance program because of the different greens at different life stages.
Geomembrane Liners
When you are looking to fix your bunkers, consider using geomembrane liners. Bunker liners are becoming a popular remedy for some of the worst problems bunkers face. Geomembrane liners are stapled into the bunker face and lay under the sand. The function of a geomembrane liner is to protect sand from contamination by soil beneath and soil on the faces of the bunkers. These geomembrane liners prevent dirt from eroding and contaminating the sand. The sand will stay clean by keeping the soil in place, and the water will be able to move quickly through the non-contaminated sand, which reduces washouts. The geomembrane liner can also help with protecting the soil from clogging the irrigation system under the bunker.
Installation
With geomembrane liners, you'll have less labor putting bunkers back together after it rains. Consider having the geomembrane liner adequately installed by an experienced professional installer. BTL has worked on significant geomembrane projects all over the world. Our expert installers can help you perfectly execute your projects. Contact us or get a quote to see how we can help you with your golf course renovation needs.
Some other projects we offer:
Recreational Liners
Residential Liners
Environmental Liners
Energy Liners
Agricultural Liners
Wholesale Liners
Tarps
Covers
Floating Covers

Aqua

Armor Pond Liner

The most versatile liner on the market today,

Aqua

Armor maximizes protection from harmful UV rays, tear resistance and punctures that cause leaks. Simply the best liner on the market.
Newest Articles: