Agriculture Liners | The Many Uses and Applications of Ag Liners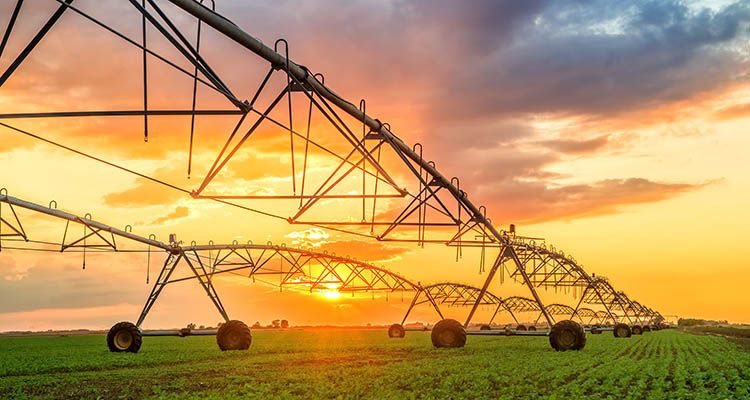 Agriculture liners cover a broad spectrum of uses and applications. When searching for agriculture liners, you may need something specific for an irrigation pond or fish hatchery. Maybe you're operating a commercial hydroponic greenhouse. Whatever the use or application, there are agriculture liners perfectly designed for durability and functionality.
Types of Agriculture Liners
Manure Lagoon Liners
Manure lagoon liners have become a requirement for many farms and dairies. It's essential to choose agriculture liners that allow for manure containment and the runoff of waste, while preventing contamination of the land. BTL's PPL line of reinforced polypropylene (RPP) liners are highly recommended for manure lagoons as they have superior hydrostatic and UV resistances.
Tank and Cistern Liners
Tank and cistern liners are common in agricultural applications. From primary and secondary containment for fuels and fertilizers to water tanks and cisterns, there are agriculture liners to meet your needs. Especially in the case of fuel and fertilizer containment, choosing the right liner makes all the difference. Liners should be chemical resistant and durable.
Irrigation Pond Liners
Irrigation ponds are common throughout many agricultural settings. From farms to ranches, irrigation is a necessary requirement. Choosing the right type of agriculture liners can help prevent water loss in irrigation ponds through seepage. In areas suffering from drought, the addition of a floating cover may be a good solution for preventing evaporation from irrigation ponds.
Stormwater Collection
Whether collecting stormwater to water your garden with or on a larger scale to prevent erosion and flooding on agricultural lands, liners are an important part of the equation. Collecting stormwater in ponds or lakes can help prevent erosion, as well as be used for irrigation. BTL offers both reinforced polyethylene (RPE) and RPP liners to be used for stormwater collection in agricultural ponds.
Hydroponics, Aquaculture & Greenhouses
There are many uses for agricultural liners in hydroponics, aquaculture and greenhouses. From fish hatchery liners to tank liners in aquaculture, it's important to choose liners that are certified for potable water and are fish and plant safe. In addition to agriculture liners, greenhouse covers and light deprivation tarps play a large role in the production of food and plants. From preventing weeds to controlling erosion to lining ditches, there are many other uses for agriculture liners beyond those listed above. Contact BTL Liners for more information about which liners are best for your application.
Aqua

Armor Pond Liner

The most versatile liner on the market today,

Aqua

Armor maximizes protection from harmful UV rays, tear resistance and punctures that cause leaks. Simply the best liner on the market.
Newest Articles: