Aquaponics Liners | Enjoy the Benefits of Aquaponics at Home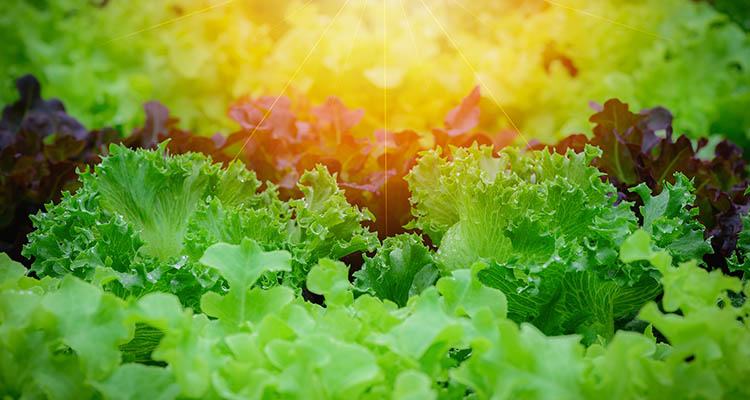 Aquaponics allows the fish waste to feed the plants, the plants to cleanse the water before returning it to the fish, a perfect, closed-loop cycle of food and plant production. In the past, we've talked about aquaponics on a commercial level. But did you know, it's possible to enjoy the benefits of aquaponics at home? It starts with choosing aquaponics liners for your at home set up and ends with healthy, organically grown produce on your dinner table. When living in colder climates, it's not possible to garden outside year round. Installing an aquaponics setup at your home allows you to reap the benefits of a garden year round, while using nutrient-rich fish irrigation water as a source of organic fertilizer. These nutrients enable your plants to grow well, and better than they would have in your outdoor garden.
Benefits of Aquaponic Farming at Home
Highly sustainable
Organic by nature because there's no need for chemicals or fertilizers
Uses 90% less water than other methods
15-20 times more productive with space
Uses ⅓ the energy of other growing methods
Produces the highest quality organic produce
Reduces your impact on the environment when growing at home due to no transportation costs
Can be done in any size, from small to large, in a variety of locations within your home - inside, outside, in the garage
Aquaponics enables the production of fresh produce, as well as fish protein, in arid regions and limited-water farms. Because the aquaponics system uses a water reuse system, it's more sustainable and better suited for areas experiencing drought-like conditions. Aquaponics provides a sustainable approach to food production as plant and animal agriculture are integrated, nutrients recycled and water filtration are linked.
Aquaponics Liners
When you decide to install your own system at home, aquaponics liners play a role in your operations. Choose aquaponics liners that are NFS-61 certified for human consumption. These liners will also be fish and plant safe, which is essential for aquaponics. Reinforced polyethylene (RPE) liners offer strength, puncture resistance and are great for water containment. RPE aquaponics liners from BTL Liners are fish and plant safe and can be custom fabricated to any size to suit your specific tank needs. Contact BTL Liners for more information about aquaponics liners. Start sustainably growing your own produce and fish today.
Aqua

Armor Pond Liner

The most versatile liner on the market today,

Aqua

Armor maximizes protection from harmful UV rays, tear resistance and punctures that cause leaks. Simply the best liner on the market.
Newest Articles: