Are We Nuts to Rely on Proposition 1?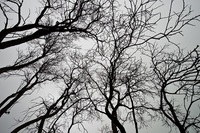 In November, California voters overwhelmingly passed Proposition 1, officially known as the Water Quality, Supply and Infrastructure Improvement Act of 2014. Of the $7.5 billion measure, $2.7 billion is devoted specifically to water storage improvements, dams and reservoirs. This is good news for many farmers and municipalities across the states that want larger storage facilities, but who have historically found funding opportunities to be rare. "Prop 1 is a step in the right direction for addressing water shortage issues in California," said Brad Elliott, Director of BTL Liners. "While it will not solve all issues, intelligent use of surface water storage is a key part of the big picture in dealing with the current drought situation and insurance for the future of agricultural production and other water use needs around the State."
Drought in California has led to the loss of hundreds of thousands of acres of almonds as farmers are forced to choose which crops to keep alive and which to forfeit. Water storage can capture and hold rain and stormwater, protect against flooding, provide a reliable water source during dry periods and even help recharge groundwater aquifers. Rapidly growing populations, a decade or more of exceptionally dry weather throughout the western United States, and warmer temperatures which continue to prevent the replenishment of the Sierra snowpack have all contributed to unprecedented stress on California's water supplies. Ultimately, Proposition 1 is meant to mitigate these stresses through carefully applied and coordinated funding. The bond states that water storage projects must be approved by the California Water Commission, they must be shown to provide specific public benefits and they must pass extensive environmental review. In addition, since bond funds can cover just under half the cost of the project, additional funding sources must be proven. Any individual surface water storage project, regardless of size, has the potential to provide multiple benefits if it is thoughtfully located and properly designed. It allows for the "banking" of water supplies, which can then be provide for the highest and best use of that water supply which may be for irrigation, fire-fighting, replenishing aquifers, local water supplies, etc.
Irrigation ponds and other surface water storage projects can contribute to an overall effort to maintain water supplies where they are most needed. The importance of the initiatives funded by Proposition 1 cannot be underestimated. It is critical that these programs and initiatives are unified and coordinated throughout the state so that one area does not achieve benefits at the expense of another. Clearly, projects that provide multiple benefits to a community should be given priority to ensure that dollars spent have a widespread positive effect. Let us not overlook, however, that farmers can also take steps to reinforce the state's progress toward establishing a sustainable water supply. Farmers and other land owners can reinforce the efforts of municipalities and publicly-owned water facilities by creating or improving their privately-owned surface water storage projects. Though these projects may be of a smaller scale, they contribute to the overall effort to place and store water supplies where they may do the most good and contribute to establishing a sustainable water supply for all uses.
Aqua

Armor Pond Liner

The most versatile liner on the market today,

Aqua

Armor maximizes protection from harmful UV rays, tear resistance and punctures that cause leaks. Simply the best liner on the market.
Newest Articles: