Behind the Scenes of BTL Liners on Discovery Channel's Gold Rush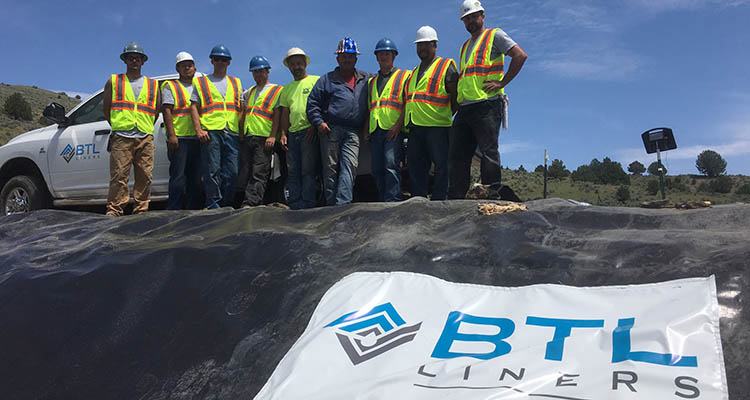 BTL Liners is proud to announce that we've been featured on the November 4, 2016, episode of Discovery Channel's #1 show Gold Rush. The docu-reality series, which typically follows teams of miners in the Yukon Territory of Canada, heads south to Oregon in the seventh season. In the episode that aired on November 4, titled, "Mutiny", BTL helps install a liner and turbidity curtain for the show's Oregon mine.
Gold Rush Project Specifics
Settling pond liner measured approximately 85,000 square feet (or roughly two acres) and was made from BTL-30
The actual size of the pond is 160' x 525'
BTL provided 300 linear feet of turbidity curtain
BTL delivered the materials and provided eight team members to assist with the install
Functionality
The wash plant is placed on an elevated setting above one end of the settling/retention pond. The materials are washed and the dirty water goes into a smaller settling pond. The water then flows into the pond lined by BTL. The return pump is all the way at the other end of the pond BTL lined. This causes the water to flow from the end that has the wash plant to the end that has the return line. The turbidity curtains help knock debris down, so as to not clog the return pump. The water is then sent back to the wash plant.
Behind the Scenes
It's not every day that a Prineville, Oregon-based company is featured on a nationally broadcast cable television show. At BTL, we're excited for the opportunity to be a part of this television show and to promote our lining expertise in the mining industry. It was a great pleasure working with the
Gold Rush
and Discovery Channel crews. Browse our behind the scenes photos to get a look inside the installation process from the eyes of BTL Liners.
Aqua

Armor Pond Liner

The most versatile liner on the market today,

Aqua

Armor maximizes protection from harmful UV rays, tear resistance and punctures that cause leaks. Simply the best liner on the market.
Newest Articles: