BTL and PPL Products Among the Oldest and Most Trusted RPE Liners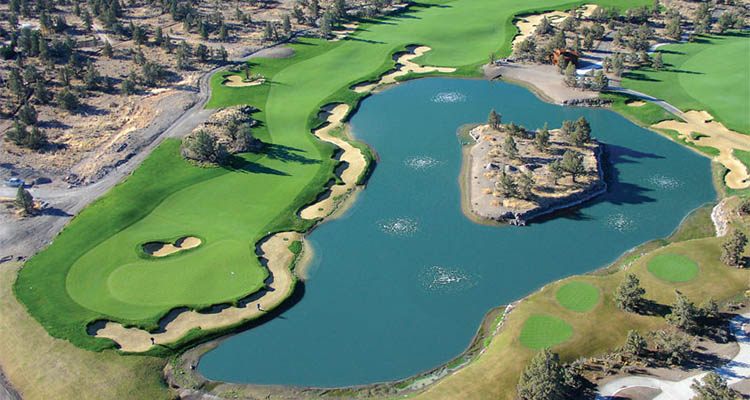 At BTL Liners, our BTL and PPL product lines are among the oldest and most trusted reinforced polyethylene (RPE) liners in the industry. We're proud to be one of the world's leading suppliers of RPE liners.
Advantages of the BTL and PPL Product Lines
At BTL liners, we stand by RPE as the best liner material available. There are many advantages to RPE liners and the BTL and PPL product lines, include:
High strength and durability
Can be prefabricated and installed quickly
Can be heat welded - Either during fabrication at our facility or onsite for larger projects
Both product lines are fish and plant safe, as well as NSF-61 certified for potable water
BTL and PPL liners have the chemical and hydrocarbon resistance qualities of polyethylene
RPE liners are lighter weight than alternative materials
BTL and PPL liners from BTL Liners are among the most versatile lines on the market. Because of this strength and versatility, we have fabricated and installed nearly one billion square feet of RPE liners. RPE has come to be one of the most trusted and relied upon materials in the lining industry.
History of RPE Liners at BTL
For many decades, high-density polyethylene (HDPE), polyvinyl chloride (PVC) and ethylene propylene diene terpolymer (EPDM) liner products ruled the marketplace. In the 1980's, BTL recognized the need for a stronger material to replace these older liner products. Adapting the RPE material resulted in the BTL and PPL product lines. The BTL and PPL product lines are among the oldest RPE liners in the industry.
Nearly 1 billion square feet of RPE liners have been fabricated and installed by BTL Liners since the mid-late '80s
PPL initially stood for polyethylene polyolefin liner
The original PPL-24 liner was the first double scrim RPE liner ever made
The BTL brand continues to evolve and grow stronger with the prevalence of RPE liners in a variety of industries and applications. From our 6,000 square foot facility in the early '90s to our current home that provides us with 84,000 square feet of state-of-the-art fabrication space, BTL continues to grow regionally, nationally and internationally. At the end of 2015, BTL underwent a rebranding that included a new logo and website to better tell our story as one of the leading suppliers of RPE geomembrane systems worldwide.
Aqua

Armor Pond Liner

The most versatile liner on the market today,

Aqua

Armor maximizes protection from harmful UV rays, tear resistance and punctures that cause leaks. Simply the best liner on the market.
Newest Articles: