BTL to Sponsor the Farwest Show This Year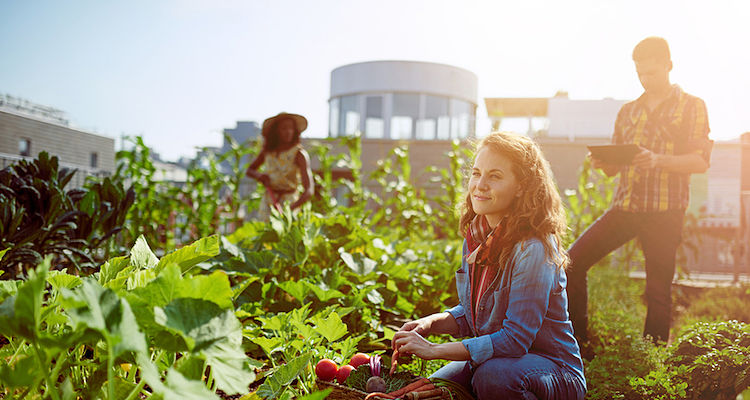 BTL Liners is attending the Farwest Show this year and can't wait to tell you all about it. This event is truly a unique experience for those in the horticulture industry. Featuring expert speakers, mini seminars, networking events, and garden showcases we are proud to be part of it. Join us in Portland, Oregon this week for the Farwest Show!
What is the Farwest Show?
Farwest is the largest horticulture show on the West Coast. Put on by the
Oregon Association of Nurseries,
the event was designed to bring industry professionals together for an educational gathering in Portland, Oregon. From August 23nd-25th, the conference features nursery tours, seminars, and expert speakers on a wide variety of agricultural subjects. Furthermore, with more than 400 exhibitors and 6,000 attendees, Farwest is one of the only places conference guests can tour more than 600 Oregon nurseries. Whether you are a retailer, grower, breeder, landscaper, arborist, researcher, or wholesaler, Farwest has something for the entire horticultural community. After all, plants of nearly every varietal will be on display for your additional viewing and learning pleasure.
What Can I Expect to Learn at Farwest?
Seminar topics
include pesticides and biopesticides, underutilized plants in the Northwest, ecology and sustainability management. There will also be lectures on scalability, biocontrol mindsets, as well as hiring and management best practices. In addition, for those that wish to learn more about gardening, there will be educational seminars on drought tolerant plants, fungi features, soil erosion, and plant breeding. Finally, for those that wish to learn more about business there will even be showcases about energy saving initiatives, business practices and profitability, greenhouse growth, and pest management. Speakers include influential horticulturalists such as Bailey Nurseries' President,
Terri McEnany
, Garden Communicator,
Brie Arthur
, and Garden Columnist,
Jeff Lowenfels
. In addition. throughout the event, many influential vendors will showcase their talents in the solution center. Seminars will feature urban gardening and new varietals and networking events include happy hours and even a Women in Horticulture gathering. With all of these exciting community opportunities, Farwest offers something for everyone. There will even be a Spanish track available for Spanish-speaking attendees.
How Do I Attend Farwest?
The Farwest Show is in Portland, Oregon August 23-25th and runs noon-5 PM on Wednesday, 10 AM-5 PM on Thursday, and 10 AM-2 PM on Friday. It will be held at the
Oregon Convention Center
, and attendees can
register online
for a full-show pass ($199), a day pass ($119), or a half-day pass ($49). Discounts are available for members of the OAN, students, and teachers. You can even purchase passes for specific classes, seminars, or tours if you are only interested in certain subjects. To plan your trip, download the
planning guide
for an in-depth guide to this year's' event as well as registration information. You'll also find lodging and hotel information, as well as a look at the show in a glance. Plus, you can plan which keynote presentations you'd like to watch and which seminars you'd like to attend. Not to mention you can decide which networking events you'd like to be part of. The BTL Liners team hopes to see you there!
Meet BTL Liners at Farwest!
Local to Oregon ourselves,
BTL Liners
is proud to sponsor the Farwest Show in 2017. BTL provides greenhouse covers, shade cloth, light deprivation tarps, water containment liners, as well as pond and lake liners for a variety of horticultural operations. Stop by booth
22055 and 22057
to meet BTL Liners on the showcase floor. We're part of the "New Products Showcase" in the back right corner of the exhibition hall. Simply turn right when you walk into the hall and then follow the wall until you find us! We'll look forward to seeing you there.
Aqua

Armor Pond Liner

The most versatile liner on the market today,

Aqua

Armor maximizes protection from harmful UV rays, tear resistance and punctures that cause leaks. Simply the best liner on the market.
Newest Articles: