How Do You Choose the Best Landfill Covers?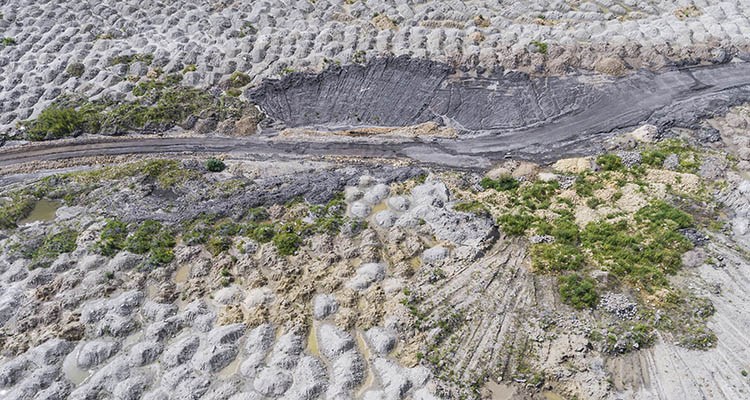 When it comes to impermeable landfill covers, there are two primary types - permanent and temporary. Permanent landfill covers are used when a cell is closed. Temporary caps and covers, which we'll cover further in this blog, are used to reduce the infiltration, or precipitation, into the waste and minimize leachate generation. Leachate is the liquid that drains from a landfill. It varies in composition, but usually contains dissolved and suspended materials. Geosynthetic temporary covers have become more common in landfills over the years and will likely become a requirement for municipal solid waste landfills in the United States due to new Environmental Protection Agency (EPA) regulations. Many factors go into choosing the best temporary landfill covers and geosynthetics continue to rise as a desirable choice.
Benefits of Geosynthetic Temporary Landfill Covers
Reduce long-term leachate generation better than soil-only covers
Often costs less than low-permeability soil
Helps control odor and greenhouse gas emissions
Offer very low permeability compared to traditional clay layers
Strength and durability to protect against tears and punctures
Effective at managing stormwater runoff
Weathering protection for prepared containment systems
Protects prepared landfill cells prior to their commision
UV stabilized and reinforced materials provide cost savings through reuse
Choosing Temporary Covers
Choosing the right material and design for temporary covers can be a daunting process, but it doesn't have to be. Consider these factors when choosing temporary landfill covers:
Is it UV protected?
How long is the warranty on the material you choose?
Which material is the strongest and more durable?
Does the cover support slope stability?
How is the cover constructed?
Can it be customized?
Can the cover be reused?
Is the material corrosion-resistant?
Is the material reinforced for superior leachate protection?
What heaviness and grade of protection do you need?
As you can see, many factors go into choosing the best temporary landfill covers. At BTL Liners, our landfill covers range in weight from 12mil to 24mil and provide excellent protection during the settling process. Contact us for more information on choosing the best temporary landfill covers for your specific needs.
Aqua

Armor Pond Liner

The most versatile liner on the market today,

Aqua

Armor maximizes protection from harmful UV rays, tear resistance and punctures that cause leaks. Simply the best liner on the market.
Newest Articles: