Choose Extreme Cold Weather Pond Liners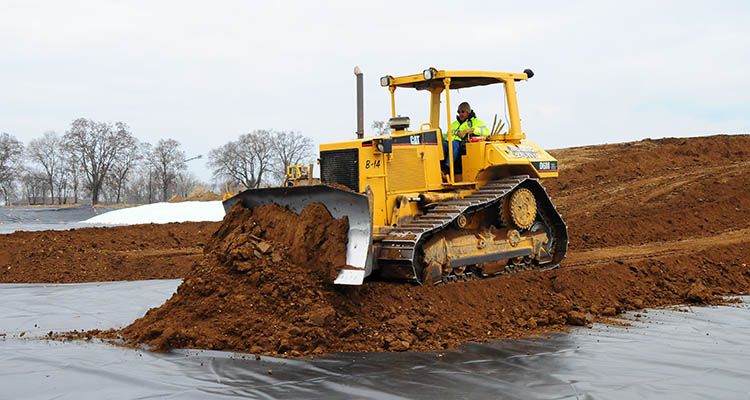 With winter finally upon up, it's got us thinking about extreme cold weather pond liners. Many factors contribute to your final decision when shopping for a pond liner. Your location and the climate there may play a larger role than you originally thought. When operating in colder climates, it's important to choose a liner that can withstand far below freezing temperatures. Protect your water and your investment with extreme cold weather pond liners.
Up to 85 Degrees Below Zero
Extreme cold weather pond liners may not be a concern in warmer climates, but can be one of the biggest factors the closer you are to the North Pole. Typically, most manufacturers don't test their extreme cold weather pond liners below -40 degrees Fahrenheit. At BTL Liners, both the entire BTL and PPL product lines have been tested and approved for use up to -85 degrees, which we're proud to say is much better than most other cold weather pond liners on the market.
Cold Weather Pond Liners in Extreme Climates
Extreme cold weather pond liners can be used in a variety of applications. From liners for ice skating rinks to settling ponds for mining in the Yukon, when the temperatures drop, your pond liners shouldn't crack. It's important to choose extreme cold weather pond liners in order to protect against cracking, puncturing and abrasion from harsh chemicals. Even, and especially, in the most extreme cold weather climates, strength and flexibility remain important, no matter the application. Extreme climates call for the strongest, most durable products on the planet. From mining to agriculture, preserving your geomembrane and the contents within it comes as one of your biggest priorities. Avoid cold cracking by choosing a cold weather pond liner that's been tested and proven to resist cold cracking up to -85 degrees Fahrenheit. Contact BTL Liners for more information about the cold-resistance of our BTL and PPL product lines.
Aqua

Armor Pond Liner

The most versatile liner on the market today,

Aqua

Armor maximizes protection from harmful UV rays, tear resistance and punctures that cause leaks. Simply the best liner on the market.
Newest Articles: