Wildland Firefighting | Containment Liners for Fire Ponds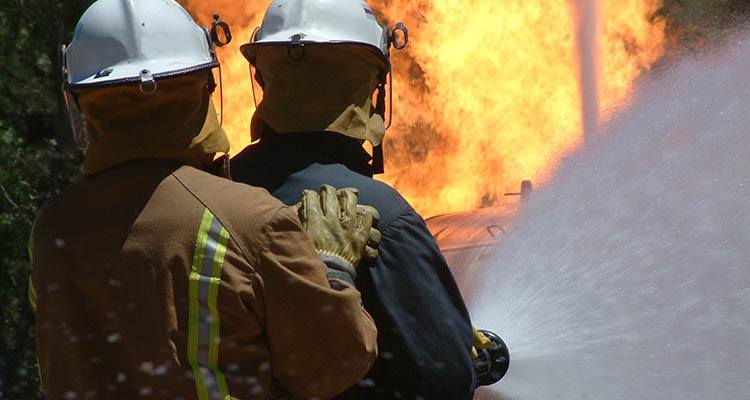 Throughout the country, August sparks the beginning of wildland firefighting season. Hot, dry weather create an environment ideal for fueling a wildfire, which means it's important to have fire ponds and lakes nearby to use to extinguish potential flames. Choosing the right containment liners for fire ponds is an element of wildland fire fighting that's extremely important to the process. Containment liners with leaks or tears, or ponds without the proper insulation may not be available for use when they're needed most. When it comes to wildland fire fighting, fire hydrants likely aren't an option in the great outdoors. Fire ponds and lakes are most often used to fight wildland fires. These alternative water supplies can be beneficial in fighting wildland fires, but it's important for the right equipment to be used for drafting water from these sources.
Containment Liners for Fire Ponds
At BTL Liners, we want to enable fire ponds to contain the water within them in order to fight fires quickly and effectively. Choosing the best containment liners for fire ponds enables firefighters to access fire ponds in the most dire and important times. What factors contribute to the best containment liners for fire ponds?
Durability - RPE containment liners provide the best durability in the industry and are half the thickness of EPDM and PVC liners
Custom Sizes - RPE liners can be custom made for any size of fire pond
Lightweight - At one third the weight of other liners, RPE packs smaller and is easier to install
Weldable - For large fire ponds and lakes the ability to weld together sheets of RPE makes it easy to create liners in any size, which can be done in the fabrication facility or in the field
Fire Resistant - Designed to be fire resistant, this is one of the most important factors when choosing containment liners for fire ponds
Wildland firefighting is a serious concern as the hot summer months get hotter and dryer. Choosing the best containment liners for fire ponds helps ensure there will be water in fire ponds and lakes when the time to fight out of control wildland fires. Contact BTL Liners for more information about choosing the best containment liners for fire ponds.
Aqua

Armor Pond Liner

The most versatile liner on the market today,

Aqua

Armor maximizes protection from harmful UV rays, tear resistance and punctures that cause leaks. Simply the best liner on the market.
Newest Articles: