Prevent Leaks with Reinforced Polyethylene Custom Tank Liners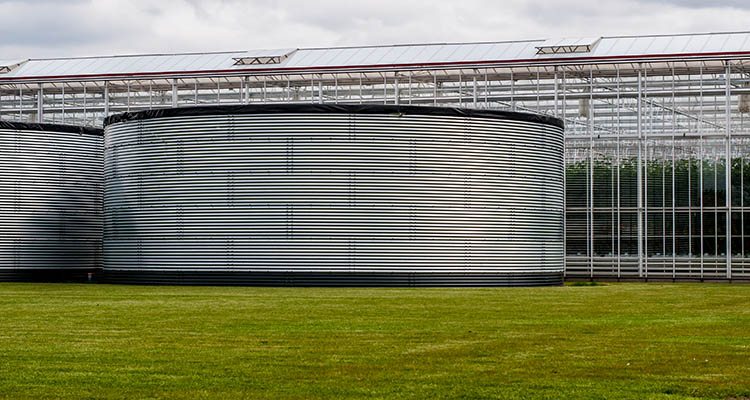 When it comes to containment, there are many different types of tanks, cisterns and pools that can benefit from reinforced polyethylene custom tank liners. Custom tank liners are made to order and can expand the life of your tank or cistern. Custom drop-in tank liners are perfect for water storage and help prevent leaks.
Applications for Custom Tank Liners
Drinking water tanks
Primary and secondary containment
Agricultural tanks
Cisterns
Irrigation water storage tanks
Fuel containment
Above ground tanks
Below ground tanks
Stormwater collection tanks
Waste water containment tanks
From agriculture to energy and mining, custom tank liners can help prevent leaks in all different types of tanks. In the energy industry, tanks are used to hold waste water, fuel and fresh water. In order to prevent loss of these liquids, it's important to use durable tanks with chemical-resistant, flexible liners. In order to protect the environment from potential leaks, contaminated water must be stored in reliable tanks. Custom tank liners provide protection from potential leaks and expand the lifespan of tanks. In agriculture, custom tank liners hold water for irrigation, chemicals, fertilizers, livestock feed and water, food-grade products, wine, juices and more. Reinforced polyethylene (RPE) provides a durable barrier between your liquids and the tank itself, as well as with the outside world. RPE liners have non-corrosive properties, which make them perfect for storing fuel, chemicals and fertilizers. UV inhibitors in the liners expand the lifespan of your tanks by protecting them from the harmful rays of the sun. Whether in use above ground or below, in large steel tanks or smaller green bins, tank liners have many applications. Custom tank liners can be rope hemmed in the top, include grommets and D-rings and more. Customizing tank liners is easy with BTL Liners.
Aqua

Armor Pond Liner

The most versatile liner on the market today,

Aqua

Armor maximizes protection from harmful UV rays, tear resistance and punctures that cause leaks. Simply the best liner on the market.
Newest Articles: