Designing Custom Tarps and Covers for Your Specific Application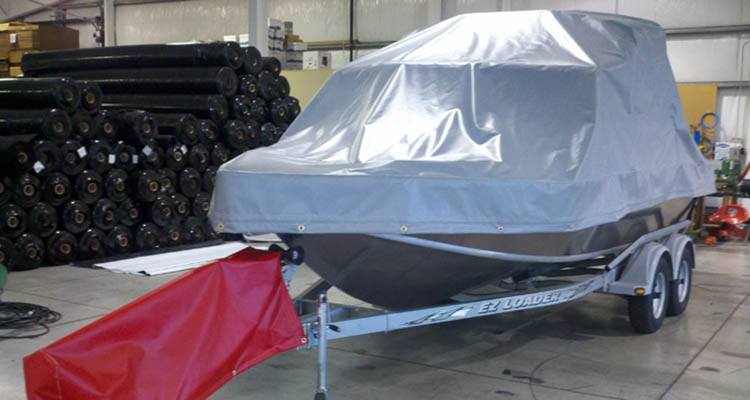 Tarps have many uses, from covering the loads in large semi-trucks to protecting your boat while in storage during the winter. While many stock tarps are available, sometimes they just don't cut it. At BTL Liners, you can design custom tarps and covers for your specific application. We can design and fabricate custom tarps for nearly any application, allowing you to protect your investment.
Benefits of Custom Tarps and Covers
Sometimes, you have a vehicle, structure or product that simply can't be contained by a stock tarp. Perhaps you don't want to be limited by the standard blue tarp found at your locate hardware store. No matter the reason, custom tarps over you the personalization and benefit of a perfect fit.
Custom fabricated to your exact specifications
Create a tarp for your valuable, that may not have a specific stock tarp available
Customize with D-rings, grommets, colors and seat belt webbing for the perfect tarp for your application
Choose from a variety of materials including reinforced polyethylene, vinyl and mesh
Add treatments for water resistance and flame retardance
Choose your own spacing for grommets and D-rings
Custom tarps allow you to have the perfect fit for your specific applications. At BTL Liners, we've fabricated custom tarps and covers for a variety of uses from 5th wheel coverage and protection to five-sided machinery box covers. We work with you to create the best possible tarp or cover. Choosing a custom tarp or cover can help protect your investment from environmental threats, thereby allowing it to maintain the longest service life possible. Protect your investment by customizing a tarp or cover that's been designed to specifically fit the object you're covering. At BTL Liners, we can create tarps for nearly any use, from covering farming equipment in barns to a tarp for at home boat storage. Contact BTL Liners for more information about designing and fabricating custom tarps and covers for your specific application.
Aqua

Armor Pond Liner

The most versatile liner on the market today,

Aqua

Armor maximizes protection from harmful UV rays, tear resistance and punctures that cause leaks. Simply the best liner on the market.
Newest Articles: