Eliminate the Need for Pond Liner Underlayment with RPP and RPE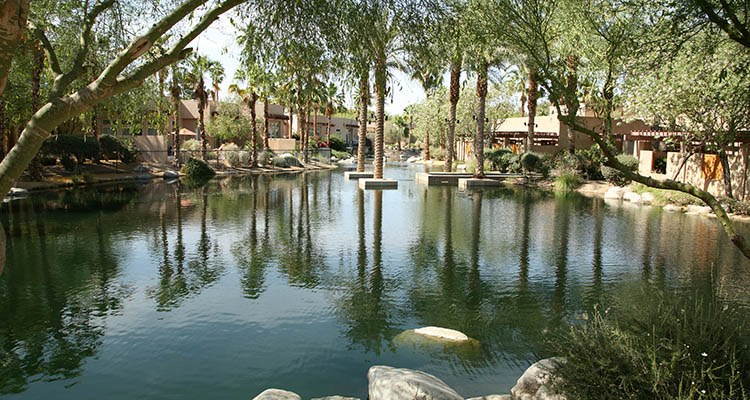 While a pond liner underlayment can't be eliminated in every occasion, choosing a highly durable material like reinforced polypropylene (RPP) or reinforced polyethylene (RPE) decreases the need for additional protection. When considering the type of material necessary, rubbers like PVC and EPDM always require underlayment in their application, whereas RPP and RPE do not. Choosing a pond liner known for its strength, durability and puncture resistance can eliminate another costly layer when building your pond.
Materials Requiring Pond Liner Underlayment
Pond liner underlayment is required when using certain materials such as EPDM and PVC. EPDM and PVC has been the go-to materials for pond liners for many years. Both materials are very flexible and can fold around corners easily. EPDM pond liners are soft and flexible, yet very heavy. Of all of the materials considered, EPDM is the least puncture resistant, which contributes to the need for a pond liner underlayment. PVC liners are more puncture resistance than EPDM, but nearly as much as RPE and RPP liners. Plasticizer are added to PVC to make it more flexible, which can add toxins to the water of your pond. PVC liners are generally the least expensive, but because they require a pond liner underlayment, the overall cost jumps dramatically.
RPP and RPE Liners
RPP and RPE liners don't often require pond liner underlayment, unlike PVC and EPDM, which always do. RPP and RPE liners are the most puncture-resistant materials. Because of this durability, ponds lined with RPP and RPE don't often need underlayment. Choosing a flexible, durable material that is puncture resistant can eliminate the need to pond liner underlayment, and the additional cost associated with adding the extra layer. To learn more about where the use of RPP and RPE liner can eliminate the need for underlayment in your next project, contact BTL Liners. Save yourself the additional time, money and labor installing pond liner underlayment by choosing a highly durable pond liner material that doesn't require it.
Aqua

Armor Pond Liner

The most versatile liner on the market today,

Aqua

Armor maximizes protection from harmful UV rays, tear resistance and punctures that cause leaks. Simply the best liner on the market.
Newest Articles: