Floating Containment Booms and Turbidity Curtains for Aquaculture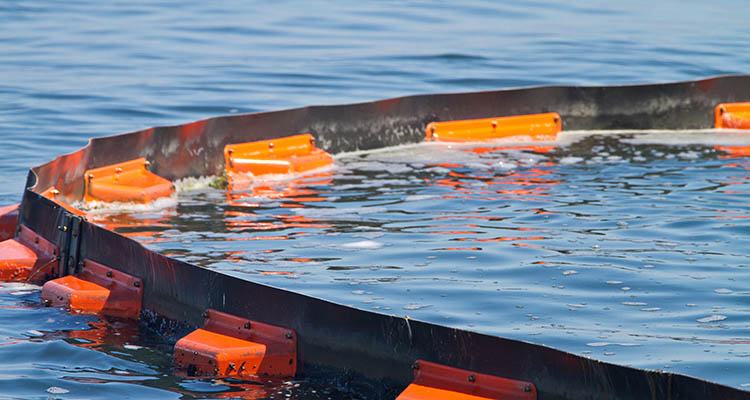 Turbidity curtains and floating containment booms typically have different uses, but the marriage of the two could mean big changes for aquaculture. Floating containment booms have most frequently been used to contain an oil spill, reduce the possibility of pollution and make recovery easier. Turbidity curtains are traditionally used to control silt and sediment water during construction or dredging. A new project recently fabricated by BTL Liners brings the functionality of both containment methods to aquaculture. Aquaculture is the farming of aquatic organisms, which includes fish, crustaceans and aquatic plants. Aquaculture uses controlled conditions to cultivate both freshwater and saltwater populations of aquatic creatures. The latest development in aquafarming comes from the regulation of the aquatic life cycle using fabricated geomembranes.
Turbidity Curtains and Floating Containment Booms
BTL's recent combination of a floating containment boom and a turbidity curtain may be the biggest aquaculture development in recent history. Fish are contained in a shallow bay that is covered with a floating containment boom. Attached to the floating containment boom is a turbidity curtain that features a heavy chain in the bottom to weigh it down to the surface floor. The turbidity curtain, or skirt, uses aluminum connectors to adhere to the the sides of the bay. The fish won't be moved from the containment pool during the life cycle. In this bay, nothing can hurt them. Here they will be feed and both fresh and saltwater will be regulated depending on the phase of their life cycle. With the turbidity curtain, water can pass through, or not, depending on the required functionality. All of the fish are kept in one area and they won't be moved during the entire life cycle. At BTL Liners, we're excited about this new project and the possibilities it opens up in the aquaculture industry. Contact BTL for more information about this and other geomembrane possibilities for aquaculture.
Aqua

Armor Pond Liner

The most versatile liner on the market today,

Aqua

Armor maximizes protection from harmful UV rays, tear resistance and punctures that cause leaks. Simply the best liner on the market.
Newest Articles: