Your Geomembrane Containment Liner Installation Experts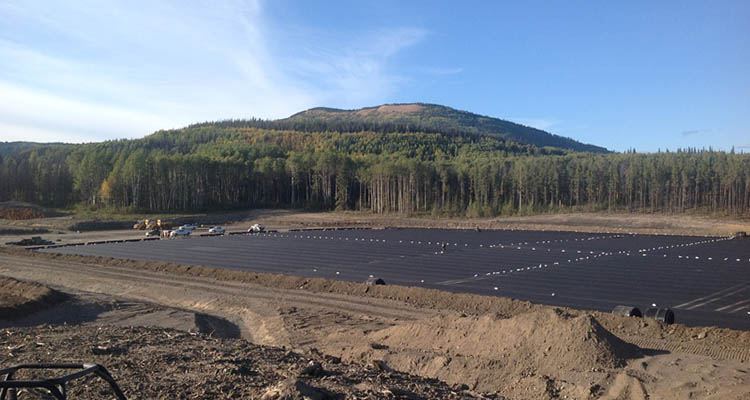 When looking for a geomembrane containment liner installation expert for your next project, look no further than BTL Liners. BTL Liners is an industry-leading fabricator of geomembrane containment systems as well as an expert in technical advisory on worksites all across the world. BTL is quickly approaching 1 billion square feet of fabricated and installed reinforced polyethylene (RPE) liners, which we helped develop in the '80s and is now widely used all over the world for a variety of applications.
Geomembrane Containment Liner Installation Advantages
It's important to note that when BTL does your liner installation that we're not a contractor. BTL holds more of a technical advisory role. We come to your jobsite, use your labor and equipment and do all of the technical welding. One large advantage BTL has over other geomembrane containment liner installers is that our team members hold the
International Association of Geosynthetic Installers
' (IAGI) Certified Welding Technician (CWT) certification. This program recognizes the knowledge, experience and skill of the technicians that hold the certification. What makes this an advantage when it comes to geomembrane containment liner installation? The CWT certification verifies that welders on your job have the necessary experience in geomembrane welding and meet industry standards for skill. At BTL, we take pride in the skills of our certified technicians and recognize their commitment to training and testing. BTL's certified welding technicians provide installation assistance and technical advisory on jobsites all over the world. From our record breaking irrigation reservoir installation that covered 40 acres in only four days to the frac tank floating insulated covers to underground bladders in concrete vaults, BTL has extensive experience installing geomembranes in a variety of applications. We've fabricated and installed more RPE liners than anyone else on the planet. Our experience, certification and dedication to outstanding customer service from the first inquiry through installation set us apart. When it comes to geomembrane containment liner installation we have the advantage in a wide number of industries. Contact BTL for more information about geomembrane containment cover and liner installation.
Aqua

Armor Pond Liner

The most versatile liner on the market today,

Aqua

Armor maximizes protection from harmful UV rays, tear resistance and punctures that cause leaks. Simply the best liner on the market.
Newest Articles: