Golf Course Master Plan | Here's What You Need to Plan for with Water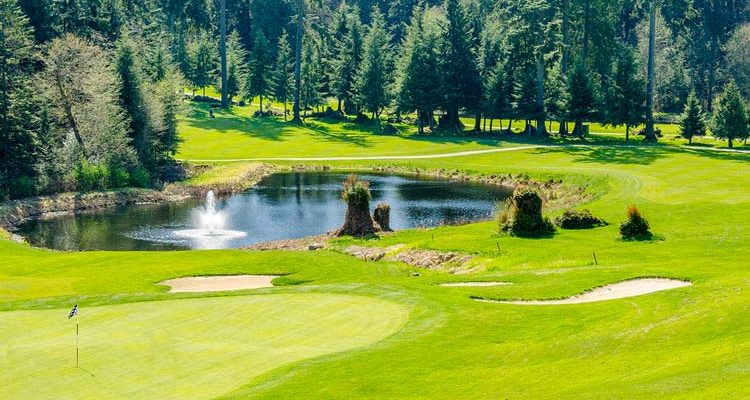 If you are a part of a traditional golf club, you might have heard the words renovation or master plan recently. Maintaining golf course ponds, greens, and sand traps will help you to keep up with competition, but what does that mean?
BTL Liners | Golf Course
Renovations are an actuality for every golf course at some point. Golf course ponds, greens, and bunkers naturally wear out, which means you need to have a plan in place. Some things will need to be replaced not just maintained. Here are some reasons why you should renovate:
Irrigation
Consider replacing irrigation systems every 10 to 30 years, and irrigation control systems every 10 to 15 years. Furthermore, system wiring, controllers, valves, pipes, and sprinklers can malfunction years before their expiration date. Large patches of dry or yellowing grass result if the systems are not attended to. With new technology, there are always improvements to
irrigation systems for golf courses
. By undergoing a renovation, your outdated irrigation system can fix underlying problems. Pristine greens will keep your guests happy and ensure their upcoming visits. The use and proper re-use of water have become important in the golf world. Golf courses must supply their own water for irrigation with environmental filters. Technology with drainage is much better than offered in the past. You'll want to have your irrigation reservoir lined with a membrane — BTL can help you out with that. We have
geomembrane liners
that will fit your needs for irrigation ponds and many options will exceed 20 years of service.
Improving Playability and Course Aesthetic
Make sure you consult with a skilled and knowledgeable practitioner to execute an engaging design. Renovating a course can be tricky, when you refurbish it, maintain the classic design. Rebuilding bunkers, new turfgrass, and enhancing water features will result in improved playability. By setting the stage for a positive experience, your patrons will feel welcomed and appreciated.
Water Management
In addition water hazards are an excellent feature for golf courses. They have many benefits, such as aesthetics, strategy, or environmental conservation. As a result you will need liners for any water hazard on your course. We have liners that will ensure water is conserved.
Our liners
are safe for fish and plants, and have a high puncture and UV resistance and we can even help you install your product. We guarantee our products are free from all defects and can will withstand environmental conditions for up to 25 years.
Aqua

Armor Pond Liner

The most versatile liner on the market today,

Aqua

Armor maximizes protection from harmful UV rays, tear resistance and punctures that cause leaks. Simply the best liner on the market.
Newest Articles: