Golf Course Renovation and New Construction on the Rise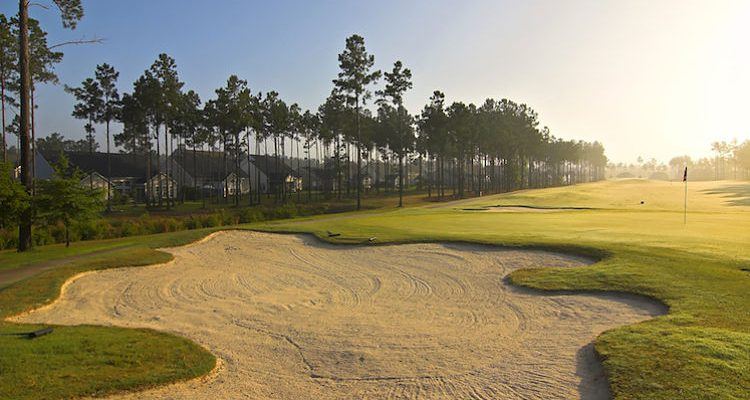 In today's competitive market, many country clubs are looking to golf course renovation as a way to attract additional customers. More and more, older, outdated courses find themselves edged out by younger, more playable greens. By updating your golf course, you can fix any underlying irrigation problems, make your course more sustainable, create a more aesthetically pleasing environment, and update strategy and playability for your guests.
Here Are Four Ways Golf Course Renovation Can Help You Attract New Customers:
Renovation Can Fix Underlying Irrigation Problems
The
American Society of Golf Course Architects
(ASGCA) estimates that irrigation systems should be replaced every 10-30 years, and irrigation control systems should be replaced every 10-15 years. Courses in colder climates—where irrigation systems run the risk of freezing in the winter—may need to replace them even earlier. Even so, system wiring, controllers, valves, pipes, or sprinklers can malfunction years before their expiration date. As a result, large patches of dry or yellowing grass can occur. By undergoing a golf course renovation, country clubs with outdated
irrigation systems
can fix underlying problems. New, more sustainable versions will keep customers playing your courses. After all, irrigation systems that apply a lot of water in a short amount of time result in pristine greens your guests will love.
Renovation Can Make Your Course More Sustainable
With much of the west still experiencing some drought, sustainable golf courses are becoming increasingly more important. One course,
The Ocean Course at Kiawah Island
made sustainability a priority. By incorporating native plants into their landscaping, they restored native marshlands in the area. In order to save water resources, they installed more than fourteen miles of drains and pipes beneath the greens. As a result, the resort collects more than 300,000 gallons of recycled water each day. Similarly, the Mountain Golf Course at the Broadmoor is a certified Audubon Cooperative Sanctuary. They nurture wildlife by protecting native habitats, limit chemical exposure, and conserve their water supply. By incorporating conservation efforts into your golf course renovation plans, you can save time, money, and resources. All things that are valuable to your club as well as your sustainability-minded customers.
Renovation Can Make Your Course More Aesthetically Pleasing
Justin Timberlake's
Mirimichi Championship Course
features six lakes and four waterfalls.
Crystal Springs Golf Course
in California is situated on a wildlife refuge that features rare bird sightings.
Old Works Golf Club
in Montana incorporated elements from the Anaconda Copper Mine on which it was built into the course. With so many golf courses upping the ante, providing an aesthetically pleasing environment for guests can drastically change the game. In fact, according to
Environmental Psychology
, golfers have been found to play better on more beautiful courses. Who wouldn't want that?
Renovation Can Improve Strategy and Playability
Not only do golfers prefer to play somewhere beautiful, but they also prefer to play somewhere playable. That's why
Sun Valley's Valley Club
recently broke ground on a $7.5 million golf course renovation. In an attempt to make it more challenging for low handicap golfers, and more fun for higher handicap golfers, the course plans to reduce the size bunkers, and increase the size of landing zones so players can have a more enjoyable experience.
The Phoenician
is doing the same by limiting blind hazards and bunkers so that players can see the entire hole in front of them. Through their 2018 renovation, the Arizona course hopes to allow players the ability to strategize each hole, no matter their skill level. BTL liners provides
recreational liners
for golf course ponds and sand dunes. Our puncture-resistant liners are
NSF 61 certified
potable grade liners making them fish and plant safe for those who wish to add native fish populations to their golf course ponds for a more aesthetically pleasing experience.
Contact us
during your golf course renovation to learn how we can help!
Aqua

Armor Pond Liner

The most versatile liner on the market today,

Aqua

Armor maximizes protection from harmful UV rays, tear resistance and punctures that cause leaks. Simply the best liner on the market.
Newest Articles: