Ice Rink Liners in Time for Hockey Season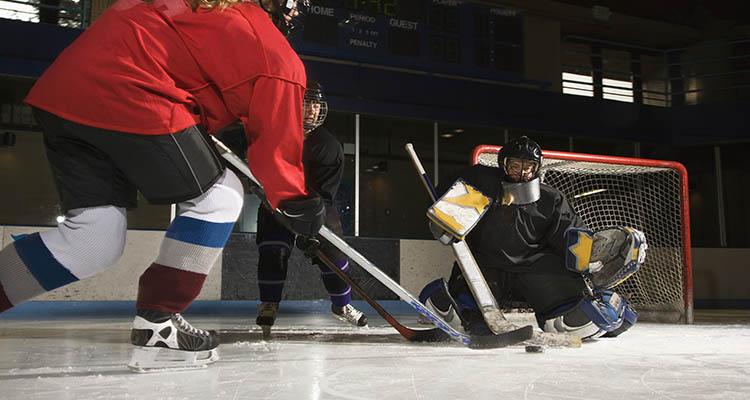 Whether preparing a backyard ice rink for your kids to practice their penalty shots or lining a municipal hockey arena, liners serve an important function. Choosing the right ice rink liners can increase the service life, making for many more years of frozen fun. From small backyard rinks to full NHL sizes, BTL Liners can accommodate your ice rink liner needs in time for hockey season.
RPP Ice Rink Liners
Reinforced polypropylene (RPP) has many benefits and may be your best bet when choosing ice rink liners. RPP benefits ice rink liners due to:
Great for above ground containment
Features a thick coating that is then pressed. The coating goes into and through the scrim, which makes for better surface welding and won't peel off
Tested to be cold crack resistant up to -85 degrees Fahrenheit
Puncture and tear resistance
Chemical, salt and acid resistant
Choosing RPP liners for your backyard or commercial ice skating rink has many benefits. Because of the material, RPP doesn't allow moisture to seep through the liner, decreasing the amount of ice in the rink. Cold temperatures required for an outdoor ice skating rink put RPP liners to the test and they pass with flying colors. Low-temperature cold cracking can be a concern with other lining materials, but RPP liners from BTL Liners have been tested to withstand extreme lows down to -85 degrees Fahrenheit. BTL Liners can custom fabricate ice rink liners to your exact specifications. From the small backyard ice rink in Minnesota to the NHL size ice arena in Canada, find the best ice rink liners from BTL Liners.  Ice rink liners need to be durable and puncture resistant due to the nature of their application. Ice can melt, skates can jab through warmer spots in the ice and with the number of skaters using the rink at any given time, it's important to choose liners than can withstand the pressure. Contact BTL Liners for more information about custom ice rink liners. From municipal Parks and Recreation department rinks to NHL sized ice arenas, protect your investment with RPP liners from BTL.
Aqua

Armor Pond Liner

The most versatile liner on the market today,

Aqua

Armor maximizes protection from harmful UV rays, tear resistance and punctures that cause leaks. Simply the best liner on the market.
Newest Articles: