Light Deprivation Tarps for Aquaponic and Hydroponic Greenhouses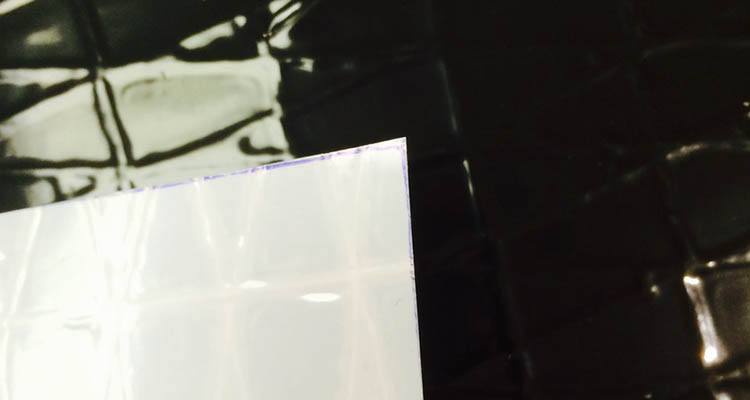 Whether you're constructing a small hydroponic or large commercial aquaponic greenhouse, light deprivation tarps may be a necessary addition for your growing needs. Light deprivation tarps are used to trick plants into thinking it's autumn by blocking the light for a period each day. This process is done in order to force the plants into an early state of flowering, which can be maintained over an extended period of time. In choosing the best light deprivation tarps for your gardening and growing needs, there are several factors that you must consider. Light deprivation tarps are typically black on one side and white on the other. When applied, the black side keeps it dark inside of the greenhouse while the white color on the other side helps reflect the outside sun to keep it cooler inside.
Reinforced or Non-reinforced Light Deprivation Tarps?
One of the first factors to consider, do you want reinforced or non-reinforced tarps? Reinforced tarps are heavier and considered a more high-end product. There is less pin-holing, which has a negative effect on the light deprivation process. These types of tarps are more resistant to punctures and tears, UV-stable, waterproof and have a wide spectrum of chemical resistance. BTL Liners offers light deprivation tarps that are perfect for both aquaponic and hydroponic greenhouses, as well as in a variety of other applications. The BTL-12 BW SR is reinforced, which is heavier than the BTL-12 BW product and more high-end. It blocks light while minimizing heat absorption, which is critical in the light deprivation process. The product is constructed from a strong, polyester scrim coated with Low Density Polyethylene (LDPE). BTL-12 BW SR light deprivation tarps can be fabricated to any size and customized with any desired attachment or configuration. When building greenhouse for aquaponics and hydroponics, consider reinforced light deprivation tarps from BTL Liners. Contact us for more information about ordering this and other light deprivation systems.
Aqua

Armor Pond Liner

The most versatile liner on the market today,

Aqua

Armor maximizes protection from harmful UV rays, tear resistance and punctures that cause leaks. Simply the best liner on the market.
Newest Articles: