Pipeline Secondary Containment Using Liners for Wrapping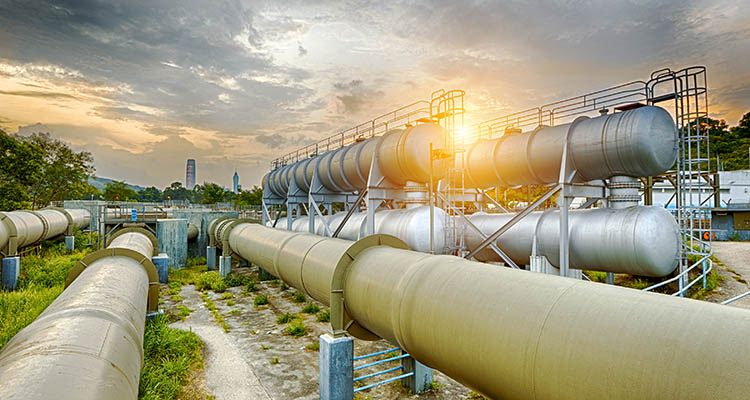 Pipelines are a hot topic in many circles, which makes secondary containment an important part of the conversation. Pipeline secondary containment typically considers of liners for blow out pits, but what other ways can you protect the environment from the threat of leakage? One way to protect the environment from the threat of oil or chemical leaks is to wrap pipes in geomembrane liners as a form of pipeline secondary containment.
Liner Wrapping for Pipeline Secondary Containment
With thousands of miles of infrastructure, no matter how you feel about the issue of pipelines, they aren't going anywhere. We rely on the oil and gases that flow through pipelines to run our cars and heat our homes, but we also need to protect the environment and the humans on earth from potential leaks. Pipeline secondary containment is necessary for both, which is why it's important to constantly be finding the best ways to contain and prevent the spread of potential leaks. Wrapping pipelines with geomembrane liners are an excellent resource for secondary containment and protecting the environment from potential leaks. There are many benefits to using geomembrane liners for secondary containment, including:
Geomembranes like reinforced polyethylene (RPE) and reinforced polypropylene (RPP) can be melded together for the tightest seal, further preventing pipeline leaks from damaging the environment
Specifically designed for industrial applications
High temperature corrosion resistance
Durable to resist high internal and external pressure
Easily installed around existing infrastructure
Helps protect the environment from potential chemical leaks
Shortens pipeline shutdown times in the event of a leak
Serves many industries including energy, oil and mining, water, sewer and wastewater
Wrapping pipes with liners is another form of pipeline secondary containment that places environmental protection as a high priority. In addition to protecting the environment, using liners to wrap pipelines for secondary containment helps the companies using pipelines to conserve resources and prevent potential losses. Contact BTL Liners for more information about using geomembrane liners to wrap pipes for pipeline secondary containment. We can help you figure out exactly what you need and provide technical advisory during installation.
Aqua

Armor Pond Liner

The most versatile liner on the market today,

Aqua

Armor maximizes protection from harmful UV rays, tear resistance and punctures that cause leaks. Simply the best liner on the market.
Newest Articles: