Planning for Spring Gardening with Polytunnel Covers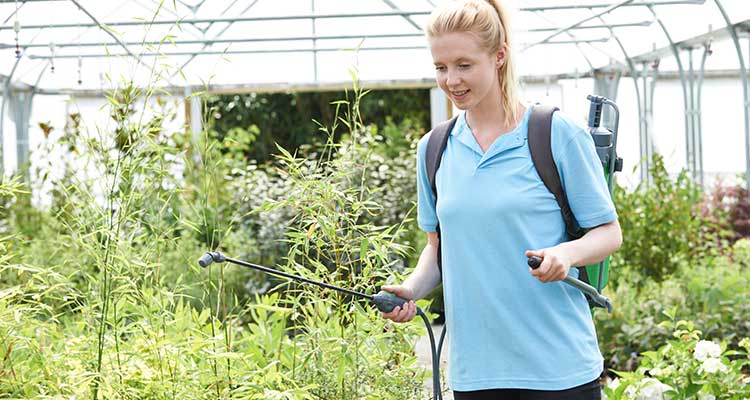 Spring is just around the corner, which means it's time to start planning your garden with polytunnel covers. More affordable than a glass greenhouse, and relatively easy to assemble, polytunnels, can expand on the variety of fruits and vegetables you can grow, allowing you to enjoy success with off season items and those that are exotic to your region.
Polytunnel
Polytunnels come in a number of different styles and configurations, such as high tunnel greenhouses, hoophouses, and polytunnel greenhouses. Regardless of the type you choose, however, the function is the same — to trap the sun's energy, creating an increase in temperature. The structure, which is comprised of a framework covered in polythene plastic, provides a higher temperature or humidity than the surrounding environment, and serves to protect fruits and vegetables from extreme heat, intense sunlight, severe winds, hailstones and cold waves.
Choosing the right cover
Strength and durability in a cover are vital for your polytunnel. BTL Liners makes high strength reinforced polyethylene (RPE) liners that will serve your needs well. You can choose from stock sizes or order custom sizes. BTL offers clear woven covers in 8-mil and 12-mil versions. The 8-mil version allows 88% of UV and light transmission, while the 12-mil allows 79%. The covers are not only extremely tough, but puncture resistant and constructed for longevity. BTL Liners fabricates specialty geosynthetics and greenhouse covers for many different types of gardening structures, including:
High tunnel greenhouse 
- BTL's high tunnel greenhouse covers are available in 8-mil and 12-mil versions depending on the amount of light and UV transmission you desire.
Hoophouse  
- A hoophouse is made from a series of large hoops, made from metal, plastic pipe or wood, and covered with clear, plastic woven greenhouse insulation. The greenhouse cover is stretched tight and fastened to the baseboards. A hoophouse is generally simply heated by the sun and cooled by the wind.
Polytunnel Greenhouse 
- A polytunnel greenhouse is ideal for extending the growing season and even warms the soil underneath or early planting
Planning
Before buying your cover, you should plan out your polytunnel. Plan what you will grow and where, both for now, and for the years to come. Remember to allow space, as disease can spread when growing too close. This will give you an idea of how big you want the structure to be.
Location
The ideal placement for a polytunnel is a sunny spot on a level area of your property with some protection from the wind. The structure should also be easy to access and have a convenient water source. Be sure to leave about three feet around the outside of the polytunnel to give you room to set it up and maintain it. The designated spot should also have have good planting soil.
Getting started
After setting up your frame, you will want to wait for a warm, non windy day to put up your cover. Before it goes up is a good time to determine where the beds are going to be. While it might be more comfortable and easier to visualize once the the cover is up, digging is easier beforehand because you don't have to worry about where your spade is going, and it's easier to get in and out with a wheelbarrow.
General maintenance
Once your structure and cover are in place and your crops are planted, a thermometer can tell you the temperature variations so that you can track the changes in your indoor climate. Make sure to keep all doors, windows and vents open in hotter weather so that the polytunnel interior doesn't over-heat. Using a drip irrigation system to conserve water is a good idea, and so is watering in the morning. A misting or fog system will allow you to control humidity and adjust inside temperatures while you irrigate. Misting systems entail a series of specially mist nozzles placed in a line around the perimeter of the inside of your polytunnel. When connected to a high pressure misting system pump, water is forced through the specialty nozzles and quickly atomized to droplets. Regardless of the size of your structure, you must keep things organized and clean. Polytunnels should be washed inside and out annually so maximum sunlight gets in. To extend your growing season throughout the year, greenhouse covers and specialty geosynthetics from BTL are a great solution. BTL liners provides custom greenhouse covers fabricated to your exact specifications, with the fastest lead times in the industry. Contact us to lea
Aqua

Armor Pond Liner

The most versatile liner on the market today,

Aqua

Armor maximizes protection from harmful UV rays, tear resistance and punctures that cause leaks. Simply the best liner on the market.
Newest Articles: