How Pond Liners Can Create Your Backyard Oasis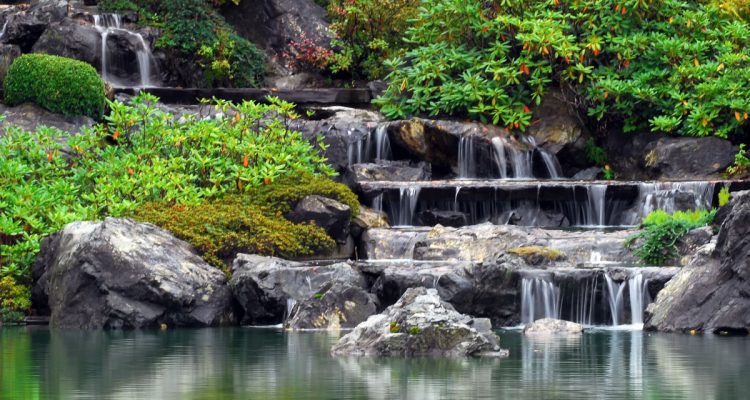 You can do so much with your backyard to enhance the ambiance and value of your property. Water features can create an oasis for you and your family. Designing and installing your backyard water feature is not difficult, and it will create an inviting atmosphere. Water features can include fish ponds, waterfalls, and fountains. Your yard will become a beautiful space that you'll enjoy for years to come, and it creates a rise in value for your property. If you are considering a water feature for your yard, make sure you protect it by using pond liners. When you use a pond liner, it ensures the longevity of your water feature. Discover the best pond liner for your backyard project.
Pond Liners for Residential Use
Water features are a beautiful addition to your yard and based on the project size, they are not difficult to install — not to mention they will add to your property value. When you are creating a backyard sanctuary, do not forget to use a pond liner, because they will extend the longevity of your project. If you are still deciding what water feature you would like to create, we have some examples of attainable residential water features.
Ponds
Ponds are designed to enhance the landscape of your yard and provide a home for aquatic wildlife. When you design your pond, make sure the architecture is appropriate for the wildlife you want to include. You can bring new life into your backyard, from animals in your pond to your guests enjoying the calming environment.
Streams
Adding a stream to your garden pond will help to reduce bacteria growth and add oxygen into the water — which will benefit the health of your wildlife. A dry stream is another option. Typically this feature is not filled with water consistently. Instead its purpose is to help with runoff and drainage issues.
Waterfalls
It is common to combine waterfalls with a pond or stream for your backyard oasis. For this application, you can either use rocks and bricks or the natural layout of your yard to create a cascading effect. When you are enjoying your yard, you will hear the relaxing sound of water, and it will entertain your guests! They are a charming addition to your yard and provide benefits to your wildlife such as aerating the water.
The Best Pond Liner for your Residential Application
There are a lot of
options for pond liners
. But knowing the characteristics, for your application will narrow down your search. Once you know your project, lining your feature is the first step. The ground where you lay the pond liner on does matter with what thickness to choose. Make sure you choose a pond liner that will protect the pond's wildlife while having the durability you can count on. Don't forget about wildlife, if you plan to have aquatic life in your water feature, be sure to choose a liner that is animal safe. BTL Liners pond liners will fit the needs of your backyard water feature. For example, BTL's RPE and RPP pond liners are both plant and fish safe. These pond liners are puncture-resistant, UV resistant — which will help with the longevity — and of course, safe for your wildlife. Our pond liners are the best option for residential applications. We can even help you install it. If you have any questions or unsure of which pond liner would work for you,
give us a call
to talk specifics. We would be happy to speak with you about your project and help you choose the best pond liner for your needs.
Aqua

Armor Pond Liner

The most versatile liner on the market today,

Aqua

Armor maximizes protection from harmful UV rays, tear resistance and punctures that cause leaks. Simply the best liner on the market.
Newest Articles: