Aquaculture Liners | Why Quality Matters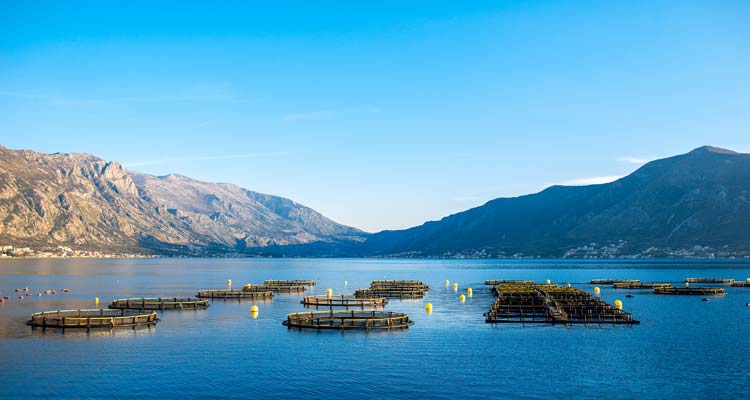 Aquaculture, also known as aquafarming, is a growing food production form that refers to the cultivation of aquatic organisms in a controlled, marine environment. It is also is the fastest growing sector of agriculture in the world. Marine aquaculture refers to aquatic species like oysters, clams, shrimp, salmon, mussels, and algae. While freshwater aquaculture includes fish like, trout, catfish, and tilapia. Catfish and trout comprise approximately 70% of the aquaculture fish species in the U.S.
2018 Changes in Aquaculture
Besides the quality of the water, there are several important factors needed to produce healthy fish and organisms and 2018 will see changes taking effect; including a decrease in antibiotic use, growth and expansion in the industry, and an increase in and evolution of technology and equipment.
A Decrease, or Discontinue, of Antibiotic Use
In 2017, the industry's overuse of antibiotics created a widespread proliferation of antimicrobial resistance. Resulting antimicrobial resistance or AMR gained attention because it could compromise the treatment of bacterial infections for fish as well as humans.
Industry Expected to Increase by 4%
Aquaculture has both social and economic impacts. It provides jobs in isolated and underprivileged areas and can offer societal benefits like access to food, infrastructure, and education. At the 2017 annual conference for World Aquaculture Society, Africa was the topic of conversation: aquaculture could help solve the food problem. Currently, on the African continent Nigeria, Madagascar, and Zambia are the largest aquafarm producers.
Technology and Equipment
Over the past 70 years, aquafarming equipment has changed dramatically, considering its move from wooden cages to polyethylene and steel cages. Given the importance of water quality, aquaculture liners are being used that are certified for potable water, meaning they're fish and plant safe, have no leaching additives, and help improve water quality overall, which leads to higher density crops, and healthier fish.
Benefits of Pond Liners in Aquaculture
Aquaculture pond liners made of reinforced polyethylene (RPE), eliminate the threat of chemicals and additives leaching into the water and damaging fish crops. Aquaculture liners can be used in hatchery trays, tanks, and ponds and ideally share the following characteristics:
Certified fish and plant safe
Certified by NSF61-G for potable water containment
No additives or chemicals
Thermal stability
UV resistant
Puncture resistant
Direct sunlight encourages algae growth, which can be harmful for growing fish due to its effect on oxygen levels. For fish requiring a warmer climate, thermal stability is important. BTL's aquaculture liners are both high in UV resistance and provide thermal stability. They also help prevent the occurrence of disease among stock because they are easy to clean. With the right conditions, including the aquaculture pond liners used, you can improve the quality of your water and ultimately the quality of your crops. Contact BTL or get a quote for more information about aquafarming using RPE liners.
Aqua

Armor Pond Liner

The most versatile liner on the market today,

Aqua

Armor maximizes protection from harmful UV rays, tear resistance and punctures that cause leaks. Simply the best liner on the market.
Newest Articles: