BTL Liners in Use | PP-45 Liner Used in Fountain by Designing Water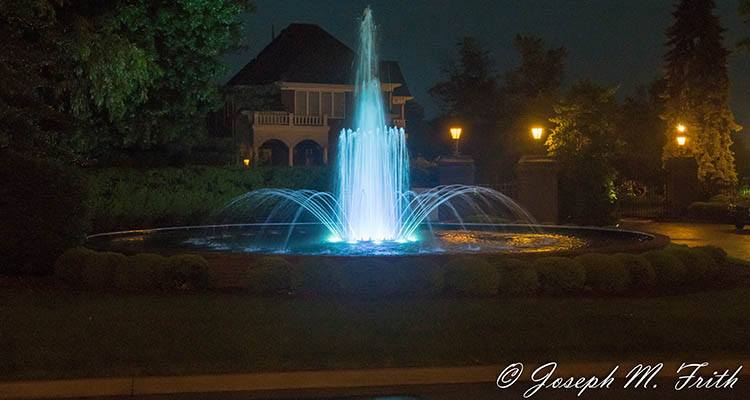 There are many ways liners from BTL are put to use. This month we want to highlight one of the actual applications of BTL Liners in use. Our PP-45 liner was recently used in a fountain at a housing community near the Kentucky Derby and was created by a company called Designing Water.
PP-45 Liner
Designing Water used the PP-45 liner for the tank and will be selling kits to make these particular fountains. The PP-45 liner has many benefits, which makes it an excellent choice for a fountain tank liner.
Made from reinforced polypropylene
Popular for jobs requiring a very stout containment membrane
45 mils of reinforced thickness
Durable and long lasting, can easily do it's job for 25 years or longer
Single scrim
Low temperature cold crack at -50F
Hydrostatic resistance up to 450 PSI
About Designing Water
Designing Water has been in business creating water features nationally for more than 20 years. In addition to custom designed commercial and residential water features, Designing Water distributes and manufactures fountain products. Designing Water creates both interior water features, including water walls, and outdoor architectural fountains. Many of their fountains include state-of-the-art underwater lighting systems. The fountain created by Designing Water that uses BTL's PP-45 liner incorporates a unique underwater lighting system that enhances the ambiance created with the water feature. At BTL Liners, we're proud to work with companies like Designing Water who use our liners as a part of pieces of art that contribute to beautiful landscapes. Fountain tank liners is another way to use BTL's products in a functional and creative application. Designing Water sells kits for making this fountain. Visit
Designing Water
for more information about their water feature design services and products or to purchase the kit to make this fountain. Contact BTL Liners for more information about fountain tank liners and the PP-45 reinforced polypropylene liner.
Aqua

Armor Pond Liner

The most versatile liner on the market today,

Aqua

Armor maximizes protection from harmful UV rays, tear resistance and punctures that cause leaks. Simply the best liner on the market.
Newest Articles: