Prevent Snow Buildup on Roofs with BTL Liners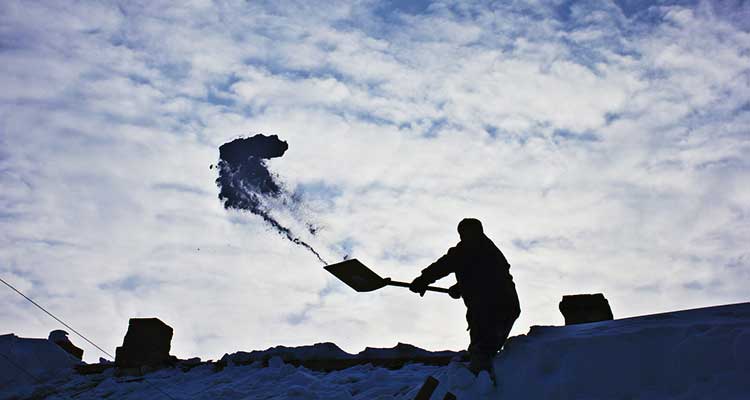 It has been a historic winter in Central Oregon. Snowfall is double the annual average and has reached levels we haven't seen since 1993. What accumulated on the ground had received the initial attention and ire, especially from motorists. However, as time and snow accumulation continued, the situation turns upwards — to the roof. With record snow accumulation, rooftops are being tested, and with that some genuine dangers for snow buildup on roofs. Compacted snow weighs about 20 pounds per cubic foot. As a result of the snowfall in the Pacific Northwest, the collective weight on rooftops can pass safe thresholds and potentially collapse. This was the case with a Bend, Oregon magnet school last week when their gym's roof collapsed under the weight of the frigid load. The collapse compromised the structural integrity of the building so completely that it had to be demolished. Fortunately, no one was hurt in the collapse. It did, however, demonstrate the need to keep roofs clear of unsafe snow buildup on roofs.
Thinking about the thaw
Has this year's historic snow accumulation left you worried about your house and family? You're not alone. Many have begun the project of clearing off their roofs, but it can be a back-breaking process. Fortunately, BTL has just the right solution to help.
BTL offers an alternative solution to addressing snow accumulation on rooftops with
our reinforced polyethylene (RPE) and polypropylene (RPP) liners. BTL's liners serve a variety of purposes in commercial and residential settings and have
set industry standards for quality and strength.
BTL's liners can assist the roof clearing process by serving as a snow slide. Simply drape over your rooftop and begin to shovel or rake or attach to the rake to create a roof rake and slide. Throw the snow onto the liner and it slides right off. It will cut down your time and effort dramatically.
Less time on the roof for you also means less stress on the structure. This also can help facilitate an easier thaw, with less leaks and flooding.
Contact BTL for more information about our reinforced polyethylene (RPE) and polypropylene (RPP) liners for addressing snow buildup on roofs. We can help you take care of what Mother Nature dishes out and stacks up, with enough time left over to play.
Aqua

Armor Pond Liner

The most versatile liner on the market today,

Aqua

Armor maximizes protection from harmful UV rays, tear resistance and punctures that cause leaks. Simply the best liner on the market.
Newest Articles: