Protect Farm Equipment with Tarps & Covers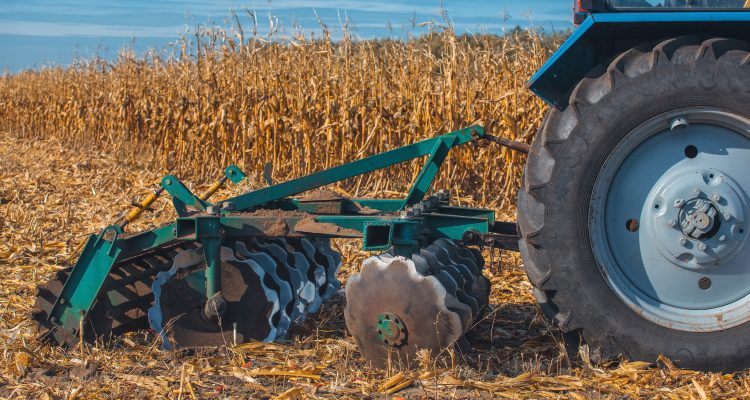 Whether operating a family-run farm or a large agricultural enterprise, exposure to the elements can be harsh on specialty farm equipment and tools. Utilizing farm covers to protect valuable equipment is a cost-effective solution for rural landowners who do not have outbuildings or enclosed barns. Custom fabricated tarps can be perfectly sized for all types of machines and vehicles used on farms including tractors, Utility Task Vehicles (UTVs), and trailers. Design options include custom dimensions, grommets, and d-rings, in addition to color choices.  It is worth noting that tarp quality varies widely by manufacturer. However, one of the more durable tarp materials features string reinforced polyethylene construction. These types of coverings offer outstanding strength and performance. The are many advantages to choosing durable tarps for agricultural applications.  BTL offers durable custom tarps to suit your specific application.
Reliable quality and performance

UV coated to guard against sun damage

Superior low-temperature performance

Will not shrink under normal condition

Water resistant to most chemicals

Resist shrinking, mildew, and abrasion
Covers for Farm Equipment
Vehicles and machinery represent a significant investment on both large and small farms. Durable tarp materials are ideally suited to protect tools and tractors stored in old drafty barns by keeping them dry and rust free. If storing agricultural equipment in a secure outbuilding is not possible,
custom tarps
offer protection and can save on maintenance costs too. 
BTL's high-quality tarps offer long-lasting durability and peace of mind whether covering an apple harvester, vegetable processor, or tractor. Highly UV-resistant structural fabrics also help to prevent heat damage to expensive farm equipment.
Tarps Make Ideal Firewood Covers
For parts of the country that experience a wet or snowy spring, proper cordwood storage is important. To ensure firewood releases the maximum amount of heat when burned, be sure it is kept dry while it is curing. Choosing an industrial-strength tarp cover will also protect firewood from overexposure to the sun, wind, rain, and snow.  
Covering firewood with a tarp is a simple procedure. In windy areas, use a tarp with grommets to tie a rope through that will secure it better than strapping the tarp to the firewood. Other methods for protecting firewood include securing a clear plastic tarp with rocks around the perimeter of the wood pile to keep it dry.
Durable Tarps to Cover Tractors
After properly winterizing agricultural vehicles, tarp covers will further protect them whether they are stored outside or in an open barn. Tarps with UV-resistant finishes prevent the sun from damaging tractor seats and steering wheels. Additionally, keeping dirt and dust from accumulating on vehicles will help keep them running smoothly and avoid costly repairs. Tarps offer several benefits when it comes to protecting these types of tractors.
Utility tractors

Row crop tractor

Rotary tillers

Implement carrier

Earth moving tractors
Protect Silage with Hay Tarps
Farmers who have to store hay outside are likely to own balers that produce round or square bales of hay, that they need to protect  from damage caused by rain and snow. Custom fabricated tarps with tie-down fixtures will also keep hay covers in place during windy or inclement weather.
BTL can help you with a wide range of farm cover applications. Our experienced team are happy to help you choose from a wide selection of tarp materials and custom design farm covers for farm equipment, machinery, and tools of all shapes and sizes.
Please contact
BTL Liners
for more information about how to start designing and fabricating custom coverings for your particular application.
Aqua

Armor Pond Liner

The most versatile liner on the market today,

Aqua

Armor maximizes protection from harmful UV rays, tear resistance and punctures that cause leaks. Simply the best liner on the market.
Newest Articles: