How to Reinforce Drainage Ditches with Ditch Liners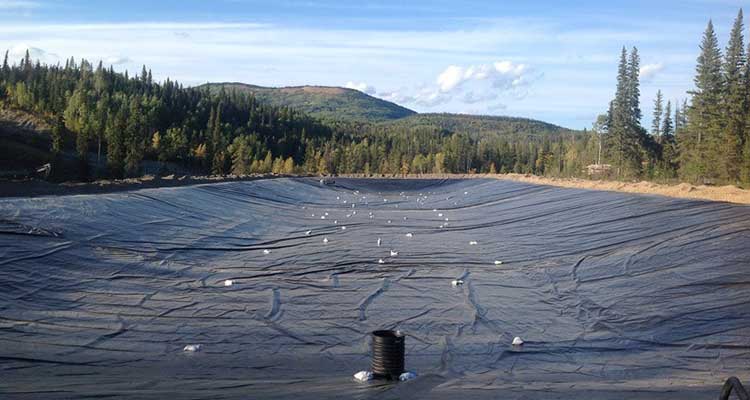 If you experience water build-up on your property, you may want to install a few drainage ditches. Though they won't keep the water from coming, drainage ditches can help you collect and drain water in an efficient and sustainable manner. All you need to do is evaluate the flooding currently taking place on your property, determine a location you can drain it to, and then build and reinforce a drainage ditch using ditch liners to put that water to better use elsewhere. You may be wondering why you need to drain the water at all. It's obvious enough that flooding in metropolitan areas can cause automobile accidents, but what about agricultural areas? Could property flooding really cause that much of an issue? In short, yes. Flooding can wipe out an entire plot if not managed correctly. And if flooding sticks around for any period of time, the water can become contaminated which will affect the health of the soils and crops on your farmland.
Do I Need to Build a Drainage Ditch?
Now that you know you need to do something about all that flooding, we have to start by determining what is causing the flooding to begin with. Check to make sure the water is not coming from a pipe leak, pond problem, or irrigation issue. If it is, you may be able to fix the underlying problem and avoid the flooding problem altogether. For example, if the problem has only recently begun, check to see where the flooding is coming from. If it is coming from an upstream drainage ditch that has been clogged, unclog it. If it is coming from a stream that was rerouted due to construction on a neighboring property, might be your neighbor's to correct the issue. Needless to say, check what the cause is before you start digging. It may be a much simpler issue to address.
How to Build a Drainage Ditch
If, however, the flooding is caused by rain, low-lying areas, or other natural causes, your best bet is to build a drainage ditch. Ideally, the ditch should be able to flow downhill, so keep that in mind as you are planning where you'd like the water to go. From there you'll want to clear the area of any rocks, debris, roots, stumps, etc. and start digging. Drainage ditches can come in a variety of sizes, shapes, and depths. The thing to be aware of is how much water you will need to move. From there you'll want to dig a ditch that is wider than it is deep. In other words, if you have a lot of water to funnel through, you'll need a wider ditch, not a deeper one. This is to avoid one of the classic drainage ditch pitfalls: a space that is too deep to manage or maintain overtime.
How to Reinforce a Drainage Ditch
To ensure that your ditch remains intact, does not leak, and does not get clogged or backed up, you'll need to reinforce your drainage ditch using ditch liners. Preferably ones that will last a really long time. Pack down your ditch as much as possible then line it with gravel or rock to keep it stable. From there you'll want to line the ditch with reinforced heavyweight ditch liners. This will reinforce the walls and floor so that water doesn't erode the soil around your ditch.
Ditch Liners for Flood Zones
BTL Liners makes reinforced ditch liners that can help you move water from flood zones into watering troughs, fish ponds, or streams. Our RPE and RPP liners are environmentally friendly as well as plant and fish safe. In fact, most of our liners are NSF certified
potable-grade
—meaning they can even be used to transport potable drinking water. If you plan on building a drainage ditch on your property, check out our line of
stormwater liners
. Our liners are watertight, durable, reliable, and warrantied for up to five years.
Contact us
for more information.
Aqua

Armor Pond Liner

The most versatile liner on the market today,

Aqua

Armor maximizes protection from harmful UV rays, tear resistance and punctures that cause leaks. Simply the best liner on the market.
Newest Articles: