Advantages of RPE Liners for Cable Wake Parks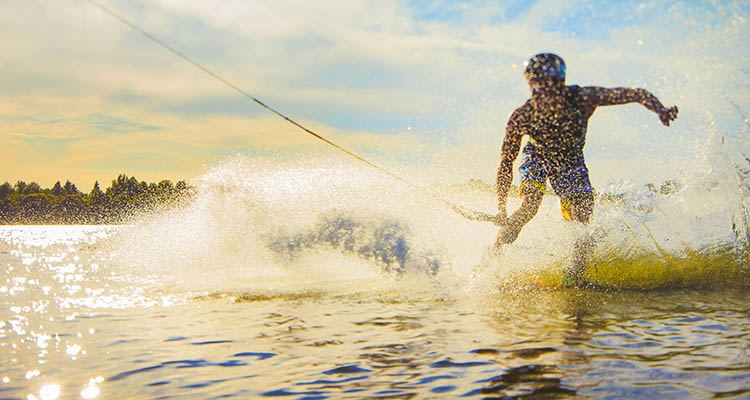 In a time before cable wake parks, if you wanted to go wakeboarding you would either have to have a boat, have a friend with a boat or rent a boat. Then of course you have to pay for fuel, have all the gear, or know someone you could borrow it from. The days before cable wake parks were rough. Now, with the growing interest in cable wake parks, wakeboarding is becoming easily accessible and more environmentally friendly. Cable wake parks need two main elements - a lake and a wake cable system. BTL Liners has extensive experience in providing RPE liners for cable wake park lakes. We did the RPE liners projects for both Wake Nation in Cincinnati, OH, and Velocity Island Park in Woodland, CA. Additionally, we recently completed a new cable wake park lake in the Dominican Republic. With the growing popularity of the sport, it's essential to have RPE liners installed for the best experience possible.
Advantages of RPE Liners
One third the weight of other liners
Easy to install
Strong and puncture resistant
Doesn't require an underlayer
Can be easily welded together with heat
Fish and plant safe, certified for potable water
Can be prefabricated in larger sheets than other liner materials
More Information About Cable Wakeboarding
Uses a tension cable system to pull riders instead of a boat
The most commonly used systems are made by Sesitec
Easier to balance due to equal pulling speed
Depending on the park, 6-10 people can ride at a time
Reduction in cost because you don't need a boat
Cables are run by electricity and give off tons of oxygen per year into the lake, which improves the environment
Modern cable wakeboarding has become an international sensation. The sport started in Germany in 1959 and it's creator sold the first commercial system in 1966. Cable wakeboarding continues to slowly gain momentum in America. Cable wakeboarding is most popular in Europe and especially Germany where there are currently more than 70 active cableways. RPE liners provide the perfect lake containment system for cable wake parks all over the world. With outstanding durability, there's no better choice for your cable wake park.
Aqua

Armor Pond Liner

The most versatile liner on the market today,

Aqua

Armor maximizes protection from harmful UV rays, tear resistance and punctures that cause leaks. Simply the best liner on the market.
Newest Articles: