Secondary Containment Liners for Environmental Protection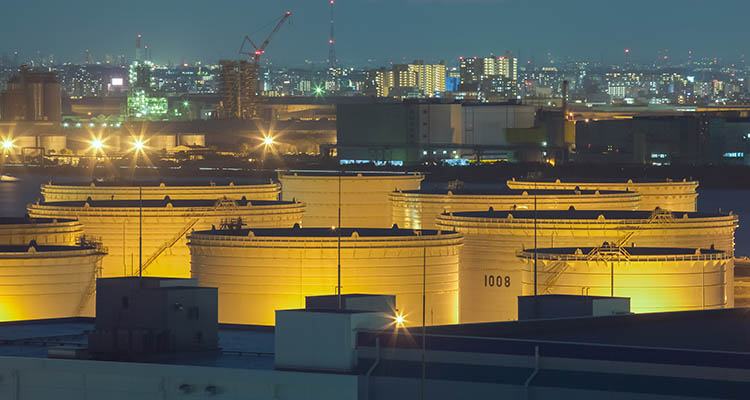 Here at BTL Liners, we care about the environment and want to protect it from harm, which is why we fabricate secondary containment liners. Secondary containment liners help protect the environment in the event of a breach and can be used to contain a variety of chemicals, from fuel to pesticides and fertilizers. Secondary containment liners must be created from materials compatible with the wastes placed in tank systems and must have the strength and thickness to prevent failure due to pressure. Different chemicals are used in a variety of applications and industries, but all need to be securely contained. Choosing secondary containment liners for underground tanks, above ground tanks and portable chemical storage containers all require durable, chemical-resistant material than can stand up to the task in the event of a breach or spill.
Secondary Containment Liners and Environmental Compliance
From diesel tanks with a ring around it with a liner inside to underground storage tanks and sumps, secondary containment must meet regulations set forth by the Environmental Protection Agency in the United States. Choosing the best secondary containment liners goes hand in hand with environmental compliance. By not only following EPA regulations for secondary containment, but also choosing the best, most durable liners you're doing your part to help protect the environment from toxic chemicals. In order to meet and exceed environmental compliance for secondary containment, underground tank systems need to be tested upon installation. Now, under new EPA regulations, they must be tested for tightness a minimum of every three years. From an environmental protection standpoint, three years should be the bare minimum. In addition for checking for tightness, secondary containment liners should be checked for wear and tear as it ages. When it comes to secondary containment, it's better to test regularly than have to remediate due to a contaminant leaking into soil or groundwater. In order to protect the environment, secondary containment systems need to be able to contain 110% of the tank's capacity, which means it needs to have the ability to hold more than the tank itself. This capacity paired with high-quality secondary containment liners that are environmentally friendly, chemical resistant and extremely durable, helps protect the environment from potential leaks and spills. Don't just meet environmental compliance regulations, exceed them with high quality secondary containment liners and frequent testing in order to protect the environment. Contact BTL Liners for more information about the environmental benefits of our secondary containment liners.
Aqua

Armor Pond Liner

The most versatile liner on the market today,

Aqua

Armor maximizes protection from harmful UV rays, tear resistance and punctures that cause leaks. Simply the best liner on the market.
Newest Articles: