Secondary Containment Liners to Protect Drinking Water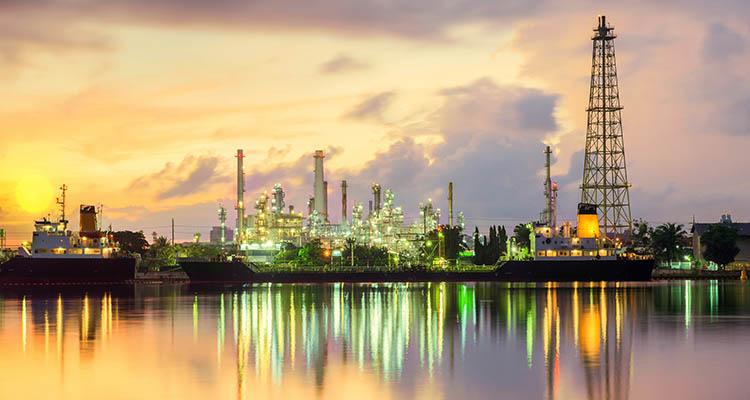 Drinking water. We can't live without it. Protecting both surface and groundwater resources from contamination remains one of the most important practices of the human race. It's up to us to ensure we have access to clean water supplies for drinking, cooking and basic hygiene. These activities are the most basic of uses for potable water. The uses for water are as far reaching as the rivers, reservoirs and oceans we source it from. In making every effort to protect our drinking water supplies, secondary containment liners must be used in industrial settings to prevent oil and chemical spills from contaminating our natural resources. We recently read an article about a carbon material and chemical company called Koppers Inc, that recently reached a settlement with the EPA aimed at preventing oil from spilling into the Ohio River from the company's facility in Brooke County. The river provides drinking water to five million people and is often used for recreation. The EPA inspected the facility's 92 above ground storage tanks, which can hold more than 18 million gallons of oil. The inspectors found that the tanks had not been properly inspected for safe use. Additionally, secondary containment barriers outside of the tanks were structurally unsound and not large enough to contain the oil in the event of a spill. According to the article, the EPA says Koppers has been cooperative in improving secondary containment and testing oil storage tanks. The company plans to have all improvements completed by March.
Secondary Containment Liners to Protect Surface and Groundwater
This news has us thinking about secondary containment liners to protect surface and groundwater. As humans, we need water to drink in order to survive. Additionally, at BTL, we enjoy spending time enjoying the recreational benefits available to us at nearby Prineville Reservoir and the Crooked River. Consider this information when planning to install or replace secondary containment liners near drinking water resources.
According to the EPA, approximately 91% of public water systems are supplied by groundwater
More persons, about 68%, are supplied year-round by community water systems that use surface water supplies
We all live in watersheds, which are areas that drain to a common waterway such as a river, lake or ocean
Secondary containment liners must be used to protect watersheds
Check secondary containment liners and barriers often to ensure they are structurally sound; choose liners that are chemical and puncture resistant
Measure secondary containment barriers properly to get the right size of liner
Bigger is better - make sure your secondary containment liners and barriers are large enough to contain oil and chemicals in the event of a spill
Secondary containment liners and barriers are essential in protecting drinking water supplies. Imagine your favorite lake, river or swimming hole being contaminated by an oil spill. It's up to all of us to make diligent efforts to protect surface and groundwater resources from potential harm. Contact BTL Liners for more information about secondary containment liners.
Aqua

Armor Pond Liner

The most versatile liner on the market today,

Aqua

Armor maximizes protection from harmful UV rays, tear resistance and punctures that cause leaks. Simply the best liner on the market.
Newest Articles: