Stormwater Management Innovation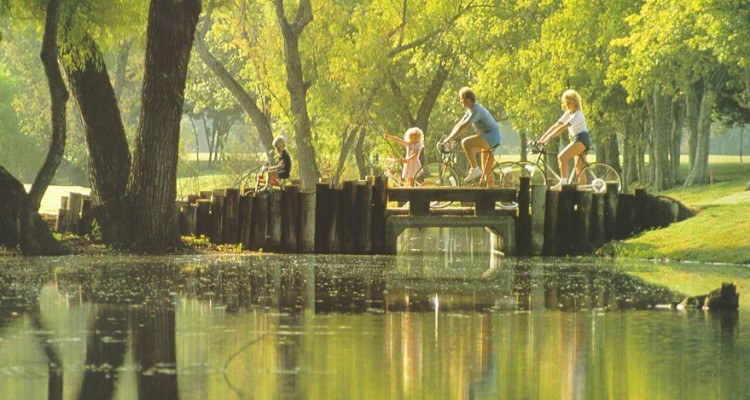 Stormwater retention ponds can be beautiful and valuable additions to a community. In our last blog, we discussed the basics of stormwater management, including explanations for traditional and "green" stormwater treatments. We received several follow-up questions from people who were wondering what we believe will be next in the development of stormwater technology. The world has recently seen a strong move toward environmentally friendly systems that treat stormwater in a sustainable fashion and lead to better overall water quality. New types of systems and designs are continually being developed, but the industry must find a balance point between performance, economics and longevity. What are some new stormwater management innovations? Instead of hiding stormwater infrastructure underground or in unsightly pits at the back of a shopping center, many innovative plans now develop retention ponds as recreational assets—installed with decorative fountains, stocked with fish and more. In other areas, artificial wetlands provide attractive, diverse habitats for a variety of wildlife. When properly designed, systems like these use natural water filtration to reach acceptable water quality. Elements such as substrates, appropriately engineered retention ponds, healthy food chains and aquatic plants can all mitigate potential issues like algae blooms. In these systems, impermeable liners help communities to design and execute effective filtration systems where nature has been impeded.
Many older stormwater detention basins are both unsightly and unsafe. Redesigning is a priority, but residents and business owners often object to the associated taxes and fees. With all this great news, why so many objections to stormwater fees? As communities seek to resolve their stormwater issues, residents and business owners have voiced strong objections regarding the associated stormwater fees. After all, if an issue is not affecting someone at the present, he or she is usually not interested in paying for it. However, it is important that municipalities and environmental agencies spend time educating the public regarding the causes and effects of stormwater problems, as well as the benefits of these innovative solutions. Groundwater and surface water contamination is a growing issue, and it will be far more expensive to remediate the effects later rather than to taking the steps to prevent contamination in the present. Which BTL products are best for stormwater applications? Underground systems require a very strong and resilient liner to accommodate the wear and tear of fast-moving water that often contains debris and high sediment loads. BTL40 RPE is our strongest reinforced polyethylene liner and is perfect for such heavy duty applications. Above-ground systems allow for more choice in materials, but the specific choice will be dictated by ground and site preparation. Our proprietary BTL 24, 30 or 40 offers the best combination of durability and cost-effectiveness in most cases. In addition, BTL provides lightweight green geotextiles made from 100% post-consumer recycled materials to control soil erosion and to sandwich the liners, further protecting them from punctures and abrasions. Why should BTL be the supplier of choice for stormwater applications? BTL specializes in very heavy duty RPE liners. Other types of liners, such as HDPE, PVC and EPDM, are not only less durable in terms of puncture resistance and strength but they are more expensive to install. At BTL, we can produce the largest panels in the industry, which significantly reduces installation time and associated labor costs while producing a higher quality product. BTL provides the fastest turnaround time in the nation, and we have a well-trained sales staff that offers individualized attention to every client. Our dedication to our customers is unmatched by our larger, more corporate competitors. If you are an engineer, designer or procurement professional contemplating a new design for stormwater mitigation, we invite you to contact us at BTL Liners to discuss your project needs. Call us at 541-447-0712 to speak to one of our stormwater experts!
Constructed wetlands function as biofilters, reducing sediment, pollution and other contaminants. They can also restore habitats for native and migratory wildlife.
Aqua

Armor Pond Liner

The most versatile liner on the market today,

Aqua

Armor maximizes protection from harmful UV rays, tear resistance and punctures that cause leaks. Simply the best liner on the market.
Newest Articles: