Why is UV Protection Important for Your Water Liner?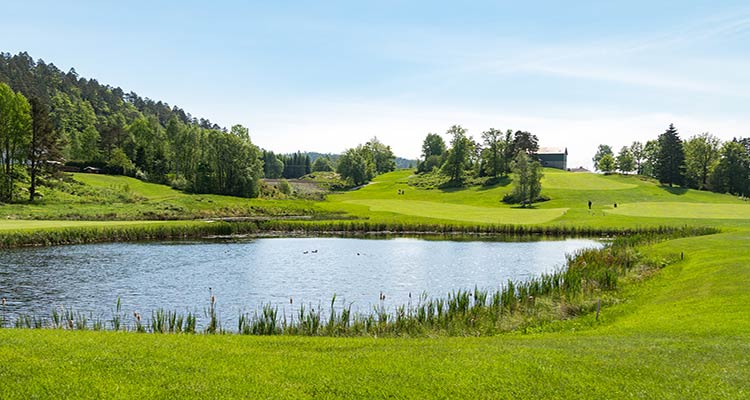 It may seem difficult to choose the right water liner to use for your application, but once you understand the benefits, you'll be able to make an informed decision based on your needs. Our reinforced polyethylene (RPE) and reinforced polypropylene (RPP) liners can be used for many different applications and are the best choice for geomembrane water liners. Our RPE and RPP water liners are stronger, provide better puncture and tear resistance, and are lighter weight with excellent UV resistance. They are the most versatile water liners because they aid in water loss prevention, protect against contamination, and prevent seepage.
UV Protection Benefits
Your water liners need UV protection to help with the longevity of service for your application. When exposed to nature's elements your water liners can wear. Choosing a liner with UV protection can help decrease the chances of: Discoloration Viscosity changes Cracking Loss of adhesion A UV resistant water liner will help you to maintain the quality and longevity of the liner and your project. Our water liners are UV resistant which is perfect for applications outside. When water liners are exposed to the sun, UV protection is especially important — especially on the water line of the pond where the liner is exposed to the harmful effects of ultraviolet radiation, ozone, and other environmental conditions.
The Perfect Applications for UV Resistant Water Liners
UV protection is essential for many applications and industries. Some areas where our liners perform in are: Irrigation ponds and water containment Wastewater ponds for food processing plants Retention and detention ponds Fire retention ponds Stormwater ponds Golf course water hazards Ski lakes/cable wake lakes Fishing and swimming ponds Water liner UV protection is essential for ponds with falling and rising water levels. When water liners are exposed to weather, the UV-resistance helps to protect the longevity of the liner. Not to mention that our RPE and RPP water liners are plant and fish safe.
BTL | UV Protection Water Liners
Whether you are lining an irrigation pond, an industrial pond, a golf course water hazard, or a koi pond in your backyard, BTL has the right water liner for you at a good price. Using a strong, lightweight RPE or RPP liner provides a cost-effective alternative that's easy to install. We create the most durable and dependable liners in the market.
Contact us
for more information about our RPE and RPP water liners.
Aqua

Armor Pond Liner

The most versatile liner on the market today,

Aqua

Armor maximizes protection from harmful UV rays, tear resistance and punctures that cause leaks. Simply the best liner on the market.
Newest Articles: