Water Preservation In San Joaquin Valley Could Help Solve Water Woes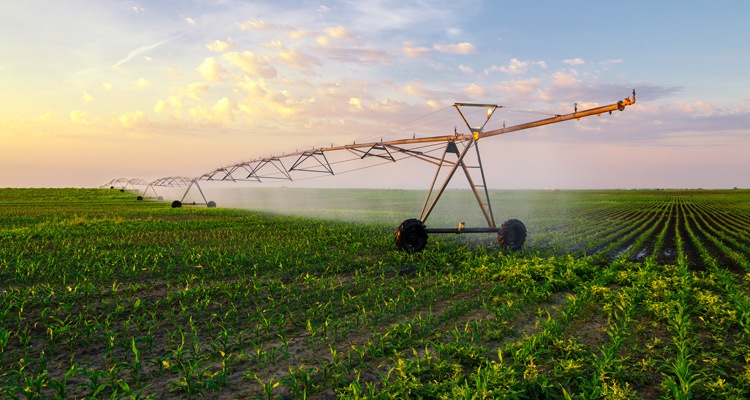 One of the ways the food growers practice water preservation in San Joaquin Valley is by collecting rainwater and storing it for future use. In Mediterranean climates like California where chronic water shortages exist, agricultural ponds can be a valuable resource for food growers. According to statistics generated by the California Department of Food and Agriculture, California produces almost half of all the nuts, fruits, and vegetables grown in the country, as well as a significant share of livestock and dairy. Incorporating stormwater retention and rainwater harvesting could help make farming more sustainable in future years. All told, the state's farms generated almost $50 billion in revenue in 2016, which is more than 11% of the nation's total. The biggest crops include milk, grapes, almond, strawberries, lettuce, walnuts, and tomatoes. But while the state's agricultural dominance is a well-known, interesting shifts are occurring as water, the primary resource in crop growth, becomes more scarce throughout the country.
The Great Central Valley of California
The Central Valley covers about 20,000 square miles and is one of the more fertile valleys in the world. The Central Valley is arguably one of the country's most productive agricultural regions. More than 220 crops are grown there on less than one percent of the total farmland in the United States. While the Central Valley produces 8 percent of the nation's agricultural output (by $), its success relies on crop irrigation from both groundwater pumping and surface water diversions.
The Central Valley is characterized by two significant regions. The most northern one-third region is known as the Sacramento Valley, while the southern two-thirds is known as the San Joaquin Valley. 
San Joaquin Valley Farming Statistics
Almost 75% of California irrigated land is in the Central Valley

Accounting for less than 1% of farmed land, the Central Valley supplies almost 8% of U.S. agricultural (by $), and produces a significant amount of the Nation's food.

Typical crops include grains, hay, nuts, vegetables, wine grapes and table grapes.

Almost 20% of the Nation's groundwater needs are supplied from pumping the aquifers, making it the second-most-pumped aquifer system in the U.S.
California's Ongoing Water Crisis
Many
Central Valley farmers face severe water shortages,
and despite the easing drought, California's water crisis is not over. Federal regulators announced last year that San Joaquin Valley growers would face another year of severe shortages.  
Even though 2017 might mark the end of the
California's six-year-drought
, the over-pumping of California's groundwater has continued to deplete aquifers that now need to recharge. However, water pumped from the ground now accounts for a significant percent of California's water supply. But unlike its reservoirs, lakes, and rivers, California does not regulate groundwater like it does surface water. Landowners can freely pump water as they need it.
So, for almost a century, Californians have drained an incredible amount of water from naturally occurring underground aquifers; something that is clearly not sustainable. Replenishing the water will take decades, maybe longer, before aquifers return to their natural levels. Water preservation in San Joaquin includes retention ponds that do not require appropriative water rights as long as the ponds are collecting rainwater or stormwater and not from nearby streams or rivers.
Geomembrane Systems for Water Preservation in San Joaquin Valley
While the situation looks bleak, many Central Valley farmers are taking matters into their own hands by implementing state-of-the-art water conservation techniques. One of the leading players for storm water collection and reuse space is BTL Liners.
Company representatives recently attended the World Ag Expo in Tulare with ongoing projects for water preservation in San Joaquin Valley, California. Stormwater storage and preservation involve collecting rainwater in retention ponds and storing it for use in the upcoming growing season. This practice provides water supply flexibility and reduces water costs while augmenting supplies.
Looking ahead, farmers can reduce water demand by utilizing retention ponds designed for water preservation in San Joaquin Valley for irrigating their crops
At BTL Liners, we create some of the largest panels in the agriculture industry, which allows us to cover large areas with the fewest seams. Our fabrication process speeds up installation time and improves the performance of the pond liner as a whole. Reservoirs used for irrigation have water levels fluctuate during the year, which exposes pond liners to UV radiation and oxygen, which can cause them to degrade.
BTL has introduced an industry first—a unique reinforced polyethylene laminate with an additional 6 mil coating of UV inhibitors on one side, which allows us to offer a full 20-year UV warranty—unheard of in the industry.
Come summer,  the snowpack in California will melt into 5.7 trillion gallons of water, which makes a compelling reason to harvest and preserve some of that water as it heads out to sea. To consult directly with one of our experts, contact BTL Liners today at 541-447-0712 about your project.
---
Resources:
Public Policy Institute of California | 
Research publication on the evolution of San Joaquin Valley Agriculture.
Sinking California | 
Video illustrating how overpumping depletes aquifers and the consequences.
California Ag Water Steward Initiative | 
Overview of on-farm water preservation practices.
Aqua

Armor Pond Liner

The most versatile liner on the market today,

Aqua

Armor maximizes protection from harmful UV rays, tear resistance and punctures that cause leaks. Simply the best liner on the market.
Newest Articles: