Wholesale Greenhouse Covers For Commercial Gardens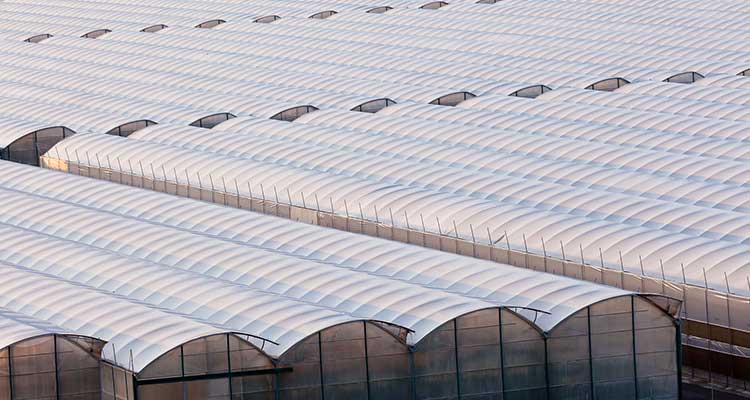 According to PR Newswire, the global commercial greenhouse market is projected to grow at a compound annual growth rate (CAGR) of 8.8% by the year 2020. As a result, the market will reach $29.64 billion worldwide with North America leading the pack as the fastest-growing category. This is in large part due to increasing demand for fruits and vegetables. Not to mention the increasing spread of rooftop farming. As a result, wholesale greenhouse covers are needed now more than ever.
Here Are Several Ways Commercial Gardens Are Using Wholesale Greenhouse Covers:
To Support Economic Development
Every country around the world relies on agriculture to feed their citizens. However, many are not able to harvest their own produce. Thanks to the expansion of greenhouse technology several developing countries can now grow produce for their communities. In fact, 
one farmer in Kabul, Afghanistan
planted a 5-acre greenhouse that allows him to earn close to $300 every two days. According to the Ministry of Agriculture, he is one of 2,600 who will build greenhouses in the coming year, of which 1,200 will be women-run. Greenhouse farming boosts economic development in America too. In Wilmington, Ohio
BrightFarms, Inc.
is breaking ground on a 120,000 square-foot greenhouse farm. As a result, it will provide salad greens such as kale, spinach, romaine, and arugula to neighboring grocery stores. It will also be the first greenhouse farm in Ohio and will provide 30 jobs for local residents.
To Recycle Geothermal Heat Generated by Landfills
According to a
2012 study
, landfills could be used to supply geothermal heat to many applications. Elevated temperatures result from the long-term, exothermic decomposition of organic materials within the waste. A ground-source heat pump accesses this heat and uses it to heat spas, hot springs, greenhouses, and other implementations. Now the New England Waste Services in Vermont plans to do just that. Vermont's largest landfill plans to
harness the geothermal heat
produced by waste composition to heat five nearby greenhouses. The landfill already supplies methane to the Washington Electric Cooperative power plant. The greenhouses mark phase VI of their plan to receive an ACT 250 permit amendment from the District 7 Environmental Commission.
For Academic Research
In Texas, Amarillo College is building a
$2 million greenhouse and lab facility
that will be used by students pursuing degrees in environmental science, horticulture, biochemistry, and sustainable resource management. It will feature a 12,400 square-foot greenhouse equipped with two research labs, root imaging systems, and gene sequencing technology. The hope is that the project will train students in science, technology, engineering, and mathematics (STEM) disciplines. Careers in STEM have grown by 10.5% since 2009. They are especially important in Texas where scientists have been researching ways to use food production to preserve the Ogallala Aquifer.
To Feed the Hungry
Some states are even looking to greenhouses to solve the national hunger crisis. In Maryland, a
4,600 square-foot greenhouse
will be used to serve homeless shelters, food banks, and school lunch programs that assist 12% of the state's population considered to be "food insecure." Using funds provided by the county's capital budget, the greenhouse will be staffed by volunteers and plans to grow 10 acres of vegetables for those unable to put food on the table.
To Employ Special Needs Students
Carlsbad High School in California has a
campus greenhouse
where special needs children can learn vocational skills such as gardening and agriculture. The students have an opportunity to get their hands dirty while growing tomatoes, onions, and cilantro from seed. The idea was to create a project where individuals could see the fruit of their labors. By planting and harvesting the crops they could then use the ingredients to make salsa. These are just a few of the ways commercial gardens plan to use greenhouses in the coming years. With large projects being built for economic, industrial, academic, and educational uses, many industries will require wholesale 
greenhouse covers
in the near future. BTL Liners provides wholesale greenhouse covers for contractors, nurseries, and landscape architects.
Contact us
for more information.
Aqua

Armor Pond Liner

The most versatile liner on the market today,

Aqua

Armor maximizes protection from harmful UV rays, tear resistance and punctures that cause leaks. Simply the best liner on the market.
Newest Articles: