Why We're "Made in North America"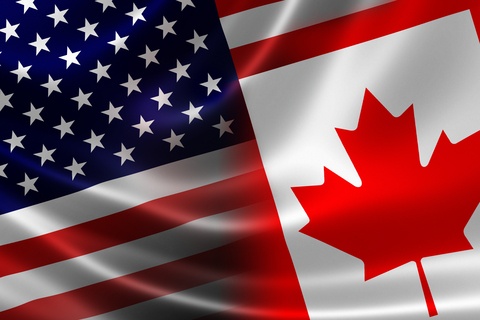 All our products are proudly made in North America! It has become a common refrain among Americans that we should "buy local" and look for "Made in the USA" labeling on our consumer products. How many people, though, have really considered all the factors that support the publicity to buy American? Obviously, as the economy has struggled in recent years the importance of creating and keeping American jobs has taken center stage—money and jobs that go overseas rarely return, while resources that remain here in the US continue to contribute to the growth and stability of our economy. This is particularly true in the case of manufacturing, as opposed to service industry jobs. In fact, research has shown that for every manufacturing job, up to eight ancillary and support jobs downstream in logistics, retail, and services can be maintained. The quality of products made overseas in places like China and Taiwan has triggered widespread criticism for years because products originating in such places are likely to break or malfunction in a short period of time. Not surprisingly, according to a survey published by the Consumer Reports National Research Center, 78% of Americans would prefer an American-made product over an identical one made abroad. Perhaps even more telling, in a survey conducted by the Boston Consulting Group, more than 60 percent of Chinese respondents said they'd buy the American-made version over the Chinese even if it were to cost more. That's not really surprising, considering that lack of product safety standards and misguided efforts at cutting costs in China continue to have dangerous and even deadly consequences. Consider the repeated recalls of pet food and treats, infant formula, and drywall, not to mention the long-standing issues of lead paint found on children's toys. Unregulated manufacturing processes in Asia threaten the global environment. Concerns over human rights violations in manufacturing industries are gaining more traction recently, as international attention has focused on such tragedies as the factory collapse in Bangladesh and widespread use and abuse of child labor. Despite frequent criticism of US regulatory systems, it is commonly understood that in the United States, we are generally protected from unsafe and inhumane working conditions, unrestricted use of child labor and tragically low wages that border on slavery. Additionally, images of air pollution in Beijing and India are sober reminders of threats to the environment posed by unregulated manufacturing processes. In the US, air and water quality standards exist that protect our health and environment. As awareness of human rights and environmental issues has grown, support for products manufactured in the USA and other countries with appropriate protections in place, has gained strength At BTL Liners, we have repeatedly witnessed our competitors choose to source much of their materials from Asia. In contrast, we remain determined to keep jobs here at home and to provide a consistently high quality, dependable product that does not sacrifice the environment or human dignity in its production. We have maintained stable relationships with our suppliers in North America for decades, meaning we can guarantee superior quality control, availability and reliable pricing. Coupled with our impeccable quality and incredibly fast turnaround times (typically 24-48 hours), our customer service is the best in the industry—we show our customers appreciation and respect, whether they are individual homeowners or represent the largest corporations in the world. Please call us at 541-447-0712.
Aqua

Armor Pond Liner

The most versatile liner on the market today,

Aqua

Armor maximizes protection from harmful UV rays, tear resistance and punctures that cause leaks. Simply the best liner on the market.
Newest Articles: