A Recap From the 2018 World Ag Expo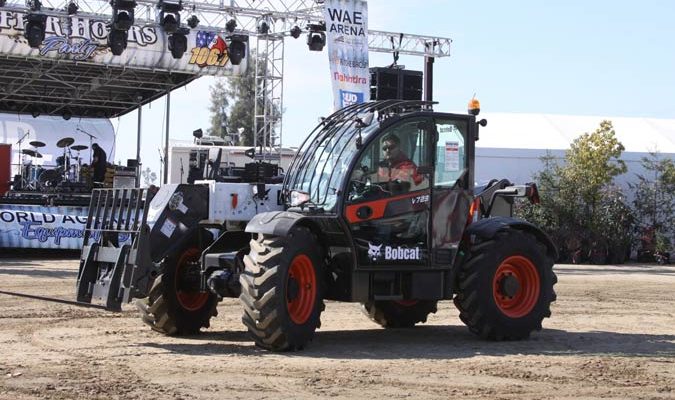 BTL Liners attended the World Ag Expo in Tulare, California this past February. It was wonderful to converge with agricultural experts from all over the world and to talk with them about their farming projects. BTL sponsored the event with a booth in the exhibition center where we talked to patrons about backyard ponds, greenhouse growing, and drainage issues. As usual, the World Ag Show was a smash success, and we wanted to share some of the highlights with you.
Highlights from the World Ag Show This Year
We Learned From Industry Experts
This year, more than 100,000 attendees from 63 countries descended on Tulare, California for the World Ag Expo. Held February 13th-15th, the show featured expert panelists on a wide variety of agricultural topics, as well as farm tours, demonstrations, happy hours, and keynote speeches. More than 1,400 companies turned out for the event talking about their cutting-age agricultural equipment, updates in farm management technology, and growing business services. BTL Liners was proud to take part of the 2.6 million square feet of exhibition space alongside industry experts from around the globe. More than 50 seminars and 20 demonstrations were held throughout the three-day event, educating attendees for the coming planting season and equipping them with the latest agriculture updates in industry, technology, and technique. Secretary of Agriculture Sonny Perdue even took part in the World Ag Expo opening ceremony and hosted a town hall session for media and agricultural professionals.
We Networked With Top Producers
The show was a lot of fun. More than 7,000 people attended the after-hours party hosted by Budweiser. Featuring a free concert by country singer, Craig Campbell, it's safe to say there was something in it for everyone. Like any industry conference, the show mingled educational seminars with networking events. In the agricultural world, this couldn't be more important. For thousands of years, generations of farmers have relied on one another for agricultural expertise. No matter what you wanted to plant, grow, or sell, there was probably someone nearby you could learn from—or even apprentice under. In today's global economy we don't have to be neighbors to share what we've learned and pass it along. And there is so much more we can learn as a result! Learning from the world's top almond growers and milk producers gave us a lot of food for thought. Not only do we have to learn the best agricultural and farming techniques, but in an increasingly competitive world, we also have to learn the best business strategies and revenue generating techniques. The World Ag Expo definitely gets that.
We Started a Global Conversation About Agriculture
During the show, BTL Liners had the opportunity to talk with commercial growers from around the world. We make industrial-grade geomembrane liners, tarps, and covers for a variety of agricultural applications. We even offer wholesale liners to greenhouse supply centers and landscape architects. In other words, we understand the need to challenge our industries in this new age. To be sustainable as well as profitable. That starts by learning from our mistakes and learning from our successes. We are so fortunate that there are expositions such as this one that bring us all together under one roof where we can learn and grow and succeed together. At the World Ag Expo, we started a global conversation about agriculture that will continue year after year. For those interested in attending the World Ag Show next year, we highly recommend it. Mark your calendars for February 12-14th, 2019. The World Ag Expo will once again commence in Tulare, California and it promises to be an informational, educational, and inspirational time.
Aqua

Armor Pond Liner

The most versatile liner on the market today,

Aqua

Armor maximizes protection from harmful UV rays, tear resistance and punctures that cause leaks. Simply the best liner on the market.
Newest Articles: