Backyard Landscaping Ideas for the Summer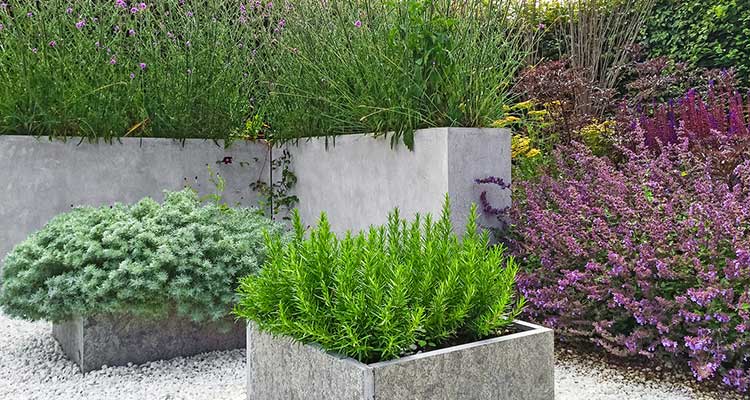 As the spring begins to dawn, we're already thinking about backyard landscaping ideas and ways we can get our outdoor spaces ready for the summer. This is especially true for those of us who may have spent years past installing water features or fish ponds. Now that the centerpiece is complete, it's time to finish the look by planting beautiful flowers, adding a vegetable garden, and installing an outdoor entertaining space for all the summer barbecues to come.
Here Are a Few Backyard Landscaping Ideas for the Summer
Of course, everyone has a different style in mind. That's why we split this guide into three parts: one for the florist, one for the farmer, and one for the entertainer. Depending on how you'd prefer to use your outdoor space, we've compiled a complete list of backyard landscaping ideas for just about anyone. Here are a few of our favorites.
If You Love Flowers
For the gardener who loves flowers, there's nothing better than filling outdoor spaces to the brim with seeds, bulbs, and blooms. There are more than a few ways you can landscape your floral arrangements, but one of the most popular is to build flower beds into your landscaping design. Flower beds can line fences, property lines, pools, water features, or bonfire pits. Simply draw the size and shape of the bed in chalk where you'd like to put it, then till the earth inside the lines about 6-8 inches deep. Dig out the tilled earth and put it into a waste bin or other container to mix it with nutrients, fertilizers, or other soil boosters that can help your flowers thrive. Meanwhile, line the garden bed with
agricultural liners
that will discourage weeds from sprouting up and encourage nutrient-rich soils to remain in place. This will ensure that your soils do not erode away and that your garden bed keeps its shape and form throughout the years. From there, choose flowers that are perfectly suited to the amount of sun and shade available to each bed. Some gardeners prefer to stick with a monochromatic color scheme, while others prefer a wide variety of colors and textures. Use your judgement to decide which plants will look the most aesthetically pleasing in each bed.
If You Want a Kitchen Garden
For those who would prefer to grow fruits and vegetables in their gardens,
raised garden beds
probably provide the best experience. Placed close to a window, door, or outdoor dining area, raised vegetable gardens allow the chef to quickly pick whatever is needed for dinner that day, without a lot of hassle or strife. Raised beds provide a barrier against weeds, an obstacle against pests, and firm way to protect against soil loss or erosion. To start out, purchase garden beds from a home and garden store, or make your own using old bathtubs, doors, or other spare building materials or reclaimed woods. Just as with in-ground beds, line the raised beds with an
agricultural liner
to prevent soil loss and retain soil moisture. Fill the beds with nutrient-rich soils and plant vegetables according to their growing needs. Some gardeners prefer to use raised beds to grow herbs, others want salad greens, and still others plant kales, cucumbers, carrots, and tomatoes. Plant whatever vegetables you'll eat the most, are best suited to the environment you live in, and have a watering schedule you can adhere to. After all, vegetables need a lot of water so automated sprinklers or irrigation systems could mean the difference between a successful kitchen garden and a dead one. If you don't have access to either of these things, make sure someone will be around to water plants on a regular basis.
If You Want to Entertain Outdoors
For the perpetual party host, an outdoor kitchen, dining area, or sitting area is the dream. One of the most inexpensive ways to create an outdoor living space is to use concrete. Concrete slabs are easy to install and turn out absolutely stunning. Once you've chosen your patio location, use chalk or spray paint to mark where you'd like the concrete slabs to go. Then use wood to build frames for each slab. Fill each frame with
agricultural liners
to avoid weed undergrowth and seepage, then top with 2-3 inches of base rock. This ensures a strong foundation. Use rebar to create a grid pattern over the rock to keep concrete from cracking over time. Once the foundation has been laid, contact a concrete pourer to fill the forms. They may do this by bringing the cement truck directly into your backyard, or by toting the concrete to your backyard by wheelbarrow. In either case, the pouring process is quick and easy and needs to be followed by a flattening out of the concrete using a trowel. Once the concrete is dry, remove the forms, and voila! A beautifully finished outdoor patio. Whether you'd prefer a place to grow wildflowers or a vegetable garden, or just want to entertain and throw a barbeque, BTL liners provides
agricultural liners
for a wide variety of backyard landscaping ideas.
Contact us
for more information regarding your specific project.
Aqua

Armor Pond Liner

The most versatile liner on the market today,

Aqua

Armor maximizes protection from harmful UV rays, tear resistance and punctures that cause leaks. Simply the best liner on the market.
Newest Articles: