Benefits of Prefabricating Liners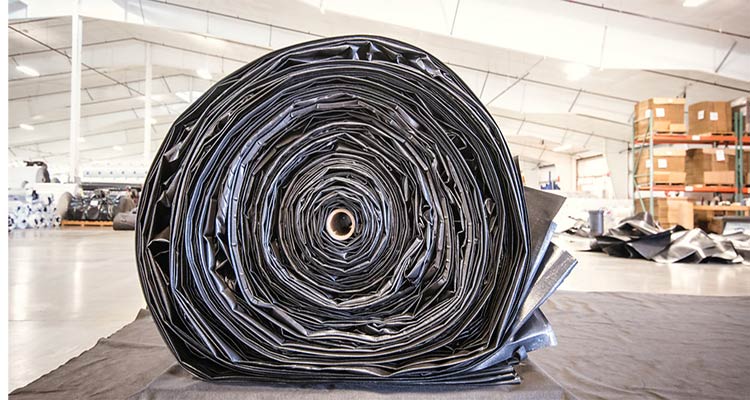 Many of the clients we work with need geomembrane material or liners fairly quickly. That's why we keep large inventories on hand that can be customized to your exact specifications. With our state-of-the-art facility, we are very efficient with regard to custom made liners for your needs. Whether you need liners for recreational, residential, environmental, or agricultural uses, you can shop our online store or contact us directly. Either way, we'd be happy to provide custom prefabricated liners for your every need.
The Benefits of Custom Prefabricated Liners
When it comes to
geomembrane liners
, today's users typically have two options: customized liners that take a long time to develop and ship, or prefabricated liners that just don't fit. To solve this industry-wide challenge, BTL Liners came up with a solution: custom prefabricated liners. That means we manufacture our liners in-house, then size them to your exact specifications on site. Here are just some of the benefits of doing it this way.
Quick Turnaround Time
We already mentioned how much more quickly prefabricated liners make it to market. BTL Liners makes vast amounts of large geomembrane liners. That means if you need more than 100,000 square-feet of material, we can ship it to you within 2-3 days. This is unheard of in the industry. Most geomembrane manufacturers require month-long timelines—a major inconvenience in emergency situations.
Reinforced Seams (and Less of Them)
The weakest point of any geomembrane material is a seam binding two materials together. To overcome this obstacle, BTL Liners cuts down on the number of seams we use and then reinforces them. The industry standard is to place seams 20 feet apart. Our prefabricated liners place seams 350 feet apart. As you can imagine this greatly increases the efficacy, functionality, and durability of our products. In addition, our seams are prefabricated at our facilities. That means our products don't need to be seamed onsite. This reduces several variables including bad weather conditions and installation errors. Instead, our geomembrane materials are seamed at our manufacturing facility using the same rigorous standards as the rest of our production processes. Our seams are heat-welded to form a water-tight barrier before they are reinforced for extra protection.
Accommodation for Extra-Large Projects
Not only are our prefabricated liners more durable and time efficient, but they are also available for even the most massive projects. Our 84,000 square foot facility produces more than 75,000,000 square feet of material annually. As a result, we're known for making the largest panels in the industry. Our liners are available in sizes up to 150,000 square feet. In fact, BTL Liners may have broke records when we lined an enormous
40-acre irrigation reservoir
. That's the size of 36 football fields! Due to drought and dwindling water supplies, one of our clients installed an artificial reservoir that could capture rainwater during the wetter months for use in the drier months. We installed more than 1,600,000 square feet of material in only four days. Due to the nature of the project, the liners used would be exposed to every kind of variable. Water would obviously be a factor, but as water levels were expected to vary from season to season, the liners also had to hold up to UV light and wind damage. We used a reinforced polyethylene laminate with an extra six mills of UV inhibitors coating one side. This allowed us to offer a 20-year UV warranty—a rarity in our industry. Needless to say, we can accommodate large projects with our custom prefabricated liners.
Custom Fabrication Capabilities
BTL Liners can provide geomembrane materials in any make and any size for any project. And we can use custom fabrication techniques depending on your needs. Not to mention, because we create custom prefabricated liners, we can have them to you whenever you need them. In other words, we have everything ready to go so that your next project can go as smoothly as possible.
Contact us
for more information about your unique needs.
Aqua

Armor Pond Liner

The most versatile liner on the market today,

Aqua

Armor maximizes protection from harmful UV rays, tear resistance and punctures that cause leaks. Simply the best liner on the market.
Newest Articles: