The Differences of Using a Greenhouse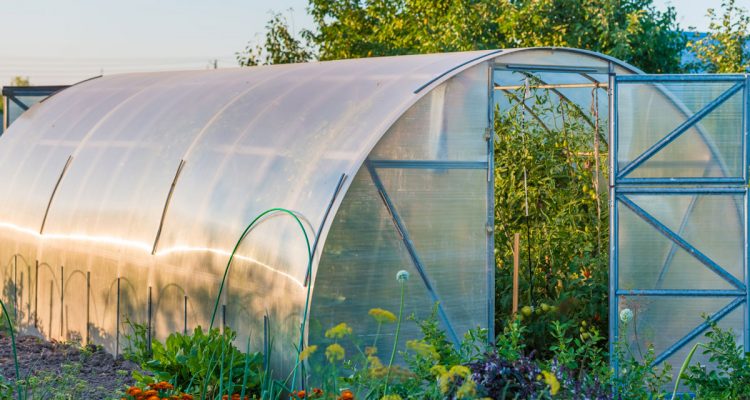 If you are not using a greenhouse, you might want to consider converting. There are many benefits to having a greenhouse, such as consistent gardening, plant protection, and optimum environment. When constructing your greenhouse, it is essential to have the right cover to keep your plants happy. There are different options for greenhouse covers, but there is one material that is scientifically proven to be better than glass or other plastics. Polyethylene liners are the best greenhouse covers to use for your agricultural applications.
Material for Greenhouse Covers
Material matters, so when it comes down to cost and performance, there is only one plastic you should be considering, polyethylene. Polyethylene covers help protect plants from pests, frost, and other extreme weather. This greenhouse cover material is thick and flexible and can be used in either single or double layers for desired insulation. Polyethylene covers will protect your plants from UV rays, give thermal protection, and help reduce condensation. You can also use the polyethylene material as panels.
Double Layer Greenhouse Covers
Do you know if you are going to use a single or double application for your greenhouse? If not, we have some tips to help you decide which application would be best for you. If you are looking for a short-term greenhouse, single layer polyethylene is an option for you. Single layer polyethylene is cheaper and easy to put up, but it is is not well insulated or wind resistant. If you want good insulation, you might want to look at a double lined option. Inflated double polyethylene covers provide the best insulation at the lowest construction cost. When you go with this option, you can use it with or without benches because it is entirely free-standing. Double lined polyethylene must be inflated to get the most out of the insulation. The space between the liners holds the perfect amount of air to keep a consistent temperature and good insulation, and it is a suitable buffer from the wind. The bottom line is, if you are looking for a multi-season greenhouse with a comfortable environment for you plants, you might want to consider an inflated double polyethylene cover greenhouse. Greenhouse plastic on its own, is not very insulative, but when you inflate air between two layers you provide additional insulation and the greenhouse will retain its temperature into the night. This method also helps your greenhouse structure by protecting during less than desirable weather conditions. You will get the most bang for your buck with the features you need to keep your plants happy.
BTL Liners carries different options for greenhouse plastics. Our polyethylene covers will provide your plants with the best insulation, at the best price. We also have great options for light deprivation covers. BTL 9 BW and BTL-12 BW are reinforced polyethylene covers that are lightweight but have the strength to protect your plants. With UV protection, it diffuses the harsh rays of the sun while keeping heat inside, resulting in a temperate greenhouse. We specialize in geosynthetics and greenhouse plastics for different agricultural applications. BTL Liners offers a variety of styles and configurations for you to choose from please contact us; we are happy to discuss your project and help you find what you need.
Aqua

Armor Pond Liner

The most versatile liner on the market today,

Aqua

Armor maximizes protection from harmful UV rays, tear resistance and punctures that cause leaks. Simply the best liner on the market.
Newest Articles: