Top Reasons You'll Need a Tarp for Winter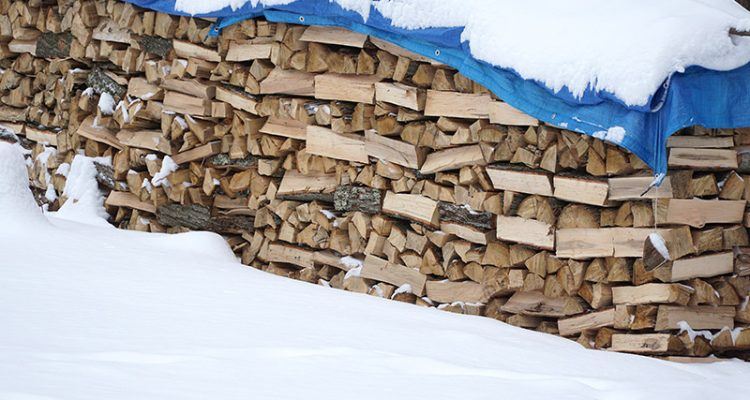 Whether you work in industrial, agricultural, recreational, environmental, or residential industries, it's time to start thinking about how you can protect your assets from the elements with a tarp for winter. BTL Liners provides heavy-duty polyethylene tarps that are guaranteed to keep your goods dry and contained, no matter the weather.
Here Are the Top Reasons You'll Need a Tarp for Winter:
To Protect Your Truckload
Trucks and trailers are our bread and butter. From small truck beds to large eighteen-wheelers, our tarps can be secured over any load to protect it against moisture and harsh weather conditions. We have custom options available for any size truck, trailer, or trailered boat, as well as a number of stock options. In stock, we carry
BTL-12
and
BTL-16
which feature reinforced flat tarps perfect for covering hay or grain. They are hemmed with grommets every three feet on center and are available in black/white, black/silver, and white/white. Our reinforced vinyl flat is available in 14-, 18-, and 22-ounces and comes in a variety of colors. We also have
pup tarps
available for 20' and 40' trailers. These are made from reinforced 14- or 18-ounce vinyl with three rows of D-rings at 2', 4', and 6'. They are hemmed with grommets every 2' on the center and have an 8' drop. These come in a single tarp for the 20' trailer, and a double for the 40' trailer. No matter the use, we have a tarp designed to weather any storm. It is the perfect tarp for winter and can withstand even the strongest
crosswinds
.
To Cover Your Hay
It's no secret that you'll need tarps for your hay.
Measure your hay bales
to see what size of tarp you might need. Keep in mind that rolls can fluctuate in size and are often smaller or larger than baler instructions specify. Allow for four feet of overhang (two feet on either side), so stacks remain covered. Standard hay tarps come in 48 or 52 feet, but can also be custom made depending on your needs.
To Protect Your Plants
BTL Liners makes quality greenhouse covers that can protect your plants from harsh weather environments year round. Our
BTL-12
clear greenhouse cover allows for 80% UV transfer so the sun can get in even though the winds and rains can't. Better yet, they're far
more efficient than glass
.
To Cover Your Sports Field
Be prepared in the case of a rainout.
Baseball fields
, golf courses, and
tennis courts
require sports field covers in the case of rain. Our covers are made from heavy-duty reinforced polyethylene and are available in a large variety of colors so you can continue to show your spirit even when the game is on hold.
To Cover Your Wood
Whether you want to cover your woodpile out back, or your lumber that's being transported. We have a number of options to keep your wood protected from moist and damp conditions. We have 48' and 54' stock
lumber tarps
for trailers. These are in reinforced 14- or 18-ounce vinyl tarps hemmed with grommets every two feet on the center. They contain three rows of D-rings at 2', 4', and 6' and have an 8' drop.
To Contain Contaminated Waste
Not only do you need to protect your products from the elements, but you might need to protect the elements from your products. That's why our tarps are heavy-duty
geomembrane covers
that can contain coal and ash, oil and gas pads, landfills, and contaminated wastes. They are durable, puncture-resistant, and able to withstand chemical exposure and even fire. As you can see, BTL Liners makes
standard and custom tarps
for a variety of use cases.
Contact us
for more information about your particular needs or to receive a custom quote. We've been doing this for more than 30 years and we're proud to say we are the quickest and most reliable option on the market.
Aqua

Armor Pond Liner

The most versatile liner on the market today,

Aqua

Armor maximizes protection from harmful UV rays, tear resistance and punctures that cause leaks. Simply the best liner on the market.
Newest Articles: