Looking to Renovate Your Golf Course? Plan Your Pond Wisely with Our Water Liners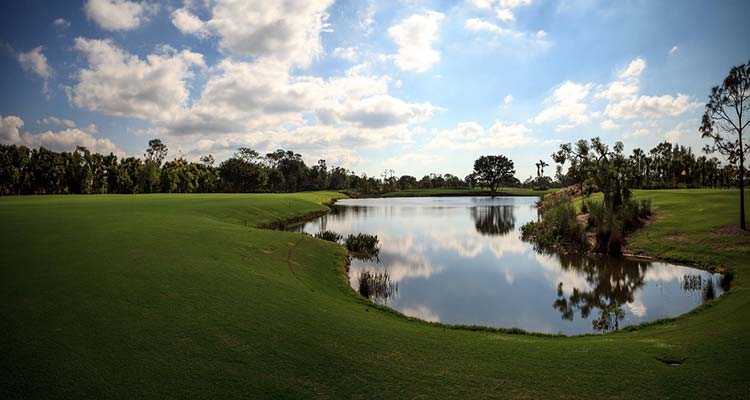 Water hazards are beautiful, provide irrigation ponds, and add to the strategy of the course. Golf course ponds and water hazards are a great addition, but they will need to be renovated over time to ensure they are fulfilling their primary function. Find out what water liners will best suit your renovation.
BTL Liners | Plan Your Pond Wisely
BTL Liners has helped create golf courses in exotic locations. We have lined water hazard ponds for some of the world's premier golf courses in some faraway places, such as Nicaragua and Kuwait. Our
water liners
are safe for fish and plants and have a high puncture and UV resistance. We will help install and make a custom order fit your specifications. BTL is the company of choice for premier golf course designers.
Reason for Renovation
Maintaining your golf course with small renovations here and there will help keep your golf course clean and up to date. Waiting until everything needs to be fixed will cause a headache, and huge bill. There are many reasons to renovate your water hazards on the course:
Ponds collect silt
Invasive plants
Change in design
Liner degradation
Switching liners
Finding the Right Water Liner
Pond liners can last up to 40 years, but not all liners and materials are created equally. PVC and EPDM liners may need to be replaced sooner than reinforced polyethylene (RPE) liners. PVC liners are typically inexpensive and easy to use, but they might not be UV protected, which means they could deteriorate quickly. RPE liners are three times stronger than EPDM and can handle the elements, like sun and cold weather. If you are looking to put wildlife in your water hazard pond, you might consider
RPE and RPP water liners
. They are fish and plant safe and can withstand their ecosystem. Even if you don't want to add wildlife, they will come and visit your water hazard. Make sure your water liner can handle the elements of your environment.
BTL | RPE Liners
Water features are usually always a part of a golf course plan. When used correctly, they influence golf strategy, provide for irrigation reservoirs, drainage containment, and flood detention areas, while also providing aesthetic value. When you are renovating golf course ponds and water hazards, be sure to choose a water liner that is durable, puncture and UV resistant, strong, and fabricated in large sheets. BTL's
RPE and RPP liners
have all of those elements and we will even help you install your liner.
Aqua

Armor Pond Liner

The most versatile liner on the market today,

Aqua

Armor maximizes protection from harmful UV rays, tear resistance and punctures that cause leaks. Simply the best liner on the market.
Newest Articles: