Join Us at the World Ag Expo in California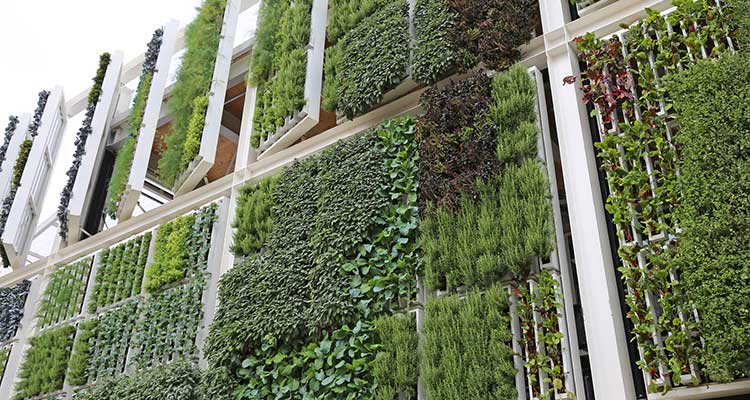 BTL Liners is excited to attend the World Ag Expo February 13th-15th, 2018. Located south of Fresno in Tulare, California this conference has provided agricultural expertise for more than 50 years. We aim to educate farmers on the latest agricultural innovations. That's why BTL Liners is proud to showcase our liners, tarps, and covers for your ponds, canals, reservoirs, and more. Here are just a few of the things we're looking forward to this year.
Here's What You Need To Know About the World Ag Expo
Hosted at the International Agri-Center, exhibits will take place Tuesday and Wednesday from 9 AM to 5 PM. On Thursday events are from 9 AM to 4 PM. Admission includes seminars, special events, access to the expo arena, product giveaways, and entry to the wine and cheese pavilion.
Tour A Farm
In addition, you can choose to attend one of several demonstrations that include lunch. Elkhorn and Milky Way Dairies, Yribarren Winery and Orchards, UC Research & Extension Center, McKellar Family Farms and Monrovia Nursery, and Wonderful Citrus and J.D. Heiskell Mill all have agricultural tours available for purchase. Depending on your area of expertise and what you want to learn at the exposition, these farm tours cover a variety of industries. Elkhorn and Milky Way Dairies will showcase the carousel milking parlour they use to milk more than 3,000 cows three times a day. Yribarren Winery and Orchards will share an inside look at the almond industry and how they process the nuts at their hulling facility. Finally, Wonderful Citrus and J.D. Heiskell Mill will walk you through their packing house in Delano.
Check Out A Seminar
During the day, several seminars will be available so you can learn from a wide variety of industry professionals. Whether you want to learn about produce, greenhouse farming, orchard production, or animal best practices, you'll be able to gain competency, increase efficiencies, and improve your agricultural practices. Check the conference website for more details on
seminars
and
special events
. In addition, there will be a
World Ag Women
Pavilion for those interested in learning more about cooking, gardening, fashion, and other topics pertaining to the home and garden. Check back for 2018 events in the coming weeks. The expo is continuing to add more seminars and events leading up to the conference date in February.
Take A Break
While you're at the event, check out the
Wine & Cheese Pavilion
to recharge with products from local wineries and dairy farmers. There will also be giveaways by a number of World Ag sponsors. Including the annual Toyota giveaway! Use your downtime to network, meet interesting people in your field, and enjoy the goodies from participating sponsors.
Check Out BTL
BTL Liners is excited to be part of the World Ag Expo in 2018. We'll have a booth in the exhibition center if you're interested in learning more about our
liners
,
tarps
, and
covers
. Based out of Prineville, Oregon, we ship more than 75,000,000 feet of our geomembrane material to farms, construction projects, and landscaping companies annually. We even have
wholesale options
for industrial applications. Our booth is located in Pavilion A and B in
booth 1032
.
View the venue map
to stop by our booth. We'd love to give you more information about our farm liners and agricultural covers. We'd be happy to give you a tour of our products and show you what we've done with some of our agricultural partners. From
greenhouse covers
and
pond liners
to
manure management systems
and landfill liners, our materials are safe for use on organic farms and can keep your waterways free from hazardous wastes. We hope to see you there!
Aqua

Armor Pond Liner

The most versatile liner on the market today,

Aqua

Armor maximizes protection from harmful UV rays, tear resistance and punctures that cause leaks. Simply the best liner on the market.
Newest Articles: