The Best Light Deprivation Greenhouse Tarps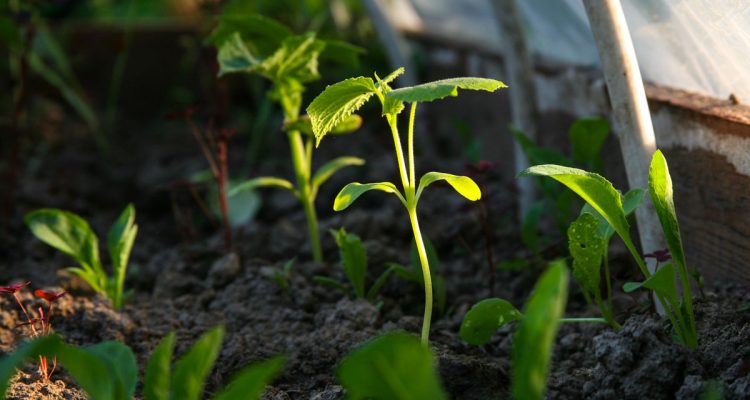 When you grow traditionally, the cycle involves a single growing season which provides one harvest each year, but with greenhouse tarps, you can extend your season. The light deprivation technique is a popular choice when looking to create artificial growing conditions to keep your plants happy and growing longer than one growing season. During this process, plants are tricked into thinking it's autumn by blacking out the light for a period during the day. This forces plants into early flowering and maintains the growing cycle for a more extended period.
Choosing the Right Light Deprivation Greenhouse Tarp
There are many factors involved when choosing the right greenhouse tarp for your plant and gardening needs. If you are looking to extend your growing cycle, you might want to consider light deprivation greenhouse tarps. Light deprivation tarps are usually black on one side, and then white on the other. The greenhouse tarps are like this because the black side keeps it dark and the white side helps reflect the sun. When you apply it to your greenhouse, put the dark side on the inside, to trick the plants, and the white side on the outside to reflect the sun and maintain a special environment under the greenhouse tarp for your plants. You can manually pull the tarp over your greenhouse, or if you are a bigger operation, BTL makes a variety of sizes to support your automatic system. The best greenhouse tarps are woven, lightweight, breathable fabrics that let air circulate and help regulate the temperature. UV protection is critical too — this will keep your delicate plants safe from the sun's rays. When selecting light deprivation tarps, choose the higher end plastics because they will protect your plants and have a longer tarp life. Make sure you are purchasing reinforced tarps, not non-reinforced. Reinforced tarps are heavier and considered more high-end. With this feature, these greenhouse tarps will have less pin-holing — which is an adverse effect for the light deprivation process. These tarps are also more resistant to punctures and tears. It is important to have the right light deprivation tarps for your greenhouse, so your plants thrive in whatever season you create.
BTL | Light Deprivation Greenhouse Tarps
If you are looking to trick your plants into thinking that the season is changing earlier than it is, consider light deprivation greenhouse tarps. Your crop will begin to expand during the warmer part of the growing season which results in bigger plants when it's time to harvest. BTL liners offer light deprivation greenhouse tarps made from our reinforced polyethylene fabric. This material makes our greenhouse tarps lightweight but resistant to punctures. Our liners are also UV-stable, waterproof, and chemical resistant. We have all of the features you need to have successful growing seasons. Our top performing light deprivation greenhouse tarps are BTL 9 BW and BTL 12 BW. These greenhouse tarps are your best options for light deprivation needs. If you are looking for clear reinforced polythene covers for your greenhouse for extra insulation to create a double cover for winter, we have those too. If you have any questions, please don't hesitate to call us. We will give you the best advice to fit your greenhouse tarp needs.
Aqua

Armor Pond Liner

The most versatile liner on the market today,

Aqua

Armor maximizes protection from harmful UV rays, tear resistance and punctures that cause leaks. Simply the best liner on the market.
Newest Articles: