Top Reasons Landscape Architects Benefit from Wholesale Liners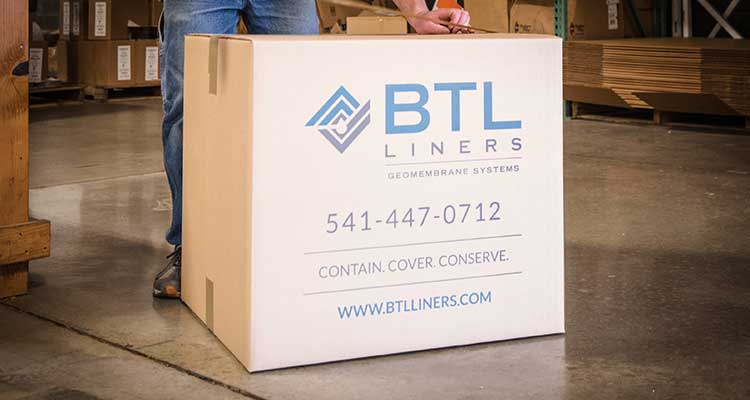 If you are a landscape architect for commercial or residential clients, you may benefit from purchasing wholesale liners. Geomembrane materials can be used on golf courses, in water features and ponds, and to cover greenhouses and gardens. No matter what your clients are looking for, save yourself some money and get your materials at a discount.
A Few Ways You Can Use Wholesale Liners For Landscaping
For Golf Courses
If you provide landscaping services to
golf courses
, you may need materials to
line sand pits and ponds
, as well as to cover the greens in the winter. Sand bunkers have become increasingly expensive to maintain, with golfers requiring pristine edging, daily raking, and consistent depth and moisture levels. Labor is easily the most expensive part of constructing and maintaining sand bunkers, but materials come in as a close second. Courses that import sand could spend up to $4 per square-foot on construction. We may not be able to help with all of that, but we can certainly help with the liner cost. BTL Liners makes quality geomembrane material that can be used to line sand pits and ponds along the green. Our material is durable, puncture-resistant, and leakproof. If a golf club—or golf ball—happens to graze the lining, your landscaping will remain intact. And all of this is available at a discount for those who wish to purchase in bulk.
For Water Features
If you provide landscaping services to residential communities, you may have water features on the mind. Fountains, creeks, and ponds can turn an ordinary community into an oasis. Of course, there are material costs associated with that. You'll need digging materials, liners, stones and barriers, tiles for walls, and maybe even fish for the pond. No matter what you're dreaming up for your clients, I'm sure it would help to get a few of those things at a discount. BTL Liners makes pond liners for a variety of water features. From koi ponds to large fishing ponds, we make liners that are waterproof and leak-proof so you won't have to worry about your water seeping into the soil. They are even made from
potable grade
materials which means they are safe for storing drinking water, as a reservoir for organic farming methods, and for stocking a
fishing pond
.
For Greenhouses
If you provide landscaping services for gardeners and agricultural centers, you may work with greenhouses quite a bit. Our
woven greenhouse fabric
is flexible, durable, and light-efficient. They allow an 80%-87% UV transfer which means your customers' plants will receive the maximum amount of sunlight needed to grow fruits and vegetables while diffusing excess UV light. They are also more economical than glass. Woven greenhouse covers are less expensive to install and more heat efficient over the long term. Where greenhouse class costs
$2.50/square-foot
on average, our BTL-12 is only
$0.25/square-foot
. If you work with
commercial greenhouses
, this is even more of a selling point. The global commercial greenhouse market is expected to grow to $29.64 billion by 2020 thanks to an increasing demand for fruits and vegetables. Not only are greenhouses cropping up in agricultural areas, but they are also becoming popular in urban ones as well. As the trend continues to grow, so too will the demand for your services.
Wholesale Liners For Landscape Architects
BTL Liners provides wholesale liners for landscape architects. We offer custom sizing, installation support, extended warranties, and even support higher volume needs. Our 84,000 square-foot facility produces more than 75 million square-feet of material annually, and we are well-equipped to handle your custom orders. We'll help you install your product, and your customers will receive the same extended warranties they would have received if they bought from us directly. Our products are guaranteed to be free from all defects and to withstand environmental conditions for up to 25 years. Our PPL 12 is under warranty for five years.  PPL 20 is under warranty for ten years. PPL 24 and 30 are under warranty for 20 years. Finally, our PPL 36 is under warranty for 25 years. View our complete warranty terms and conditions for more information. All of this is available to you at a discount should you wish to purchase our wholesale liners in bulk.
Contact us
for more information.
Aqua

Armor Pond Liner

The most versatile liner on the market today,

Aqua

Armor maximizes protection from harmful UV rays, tear resistance and punctures that cause leaks. Simply the best liner on the market.
Newest Articles: